The Subaru battery settlement has been a hot topic for many affected vehicle owners, as it offers potential compensation and extended warranty benefits. This class-action lawsuit was brought against Subaru due to alleged premature battery failures in specific models.
This comprehensive blog post will delve into the details of the Subaru battery settlement, including eligibility criteria, reimbursement amounts, and important deadlines. We'll also guide you through filing a claim and submitting the necessary documentation to ensure you receive any entitled compensation or benefits from this significant legal development.
What is the Subaru Battery Settlement?
The Subaru Battery Settlement resolves a class action lawsuit alleging certain Subaru vehicles have defective batteries. This settlement aims to compensate those who purchased or leased affected vehicles and experienced battery-related issues.
This section will cover the details of the lawsuit, including its origins and implications for owners or lessees of potentially affected vehicles, as well as critical points on filing claims and receiving compensation from this settlement. We'll also touch on some critical points about filing claims and receiving payment from this settlement.
A Brief Overview of the Lawsuit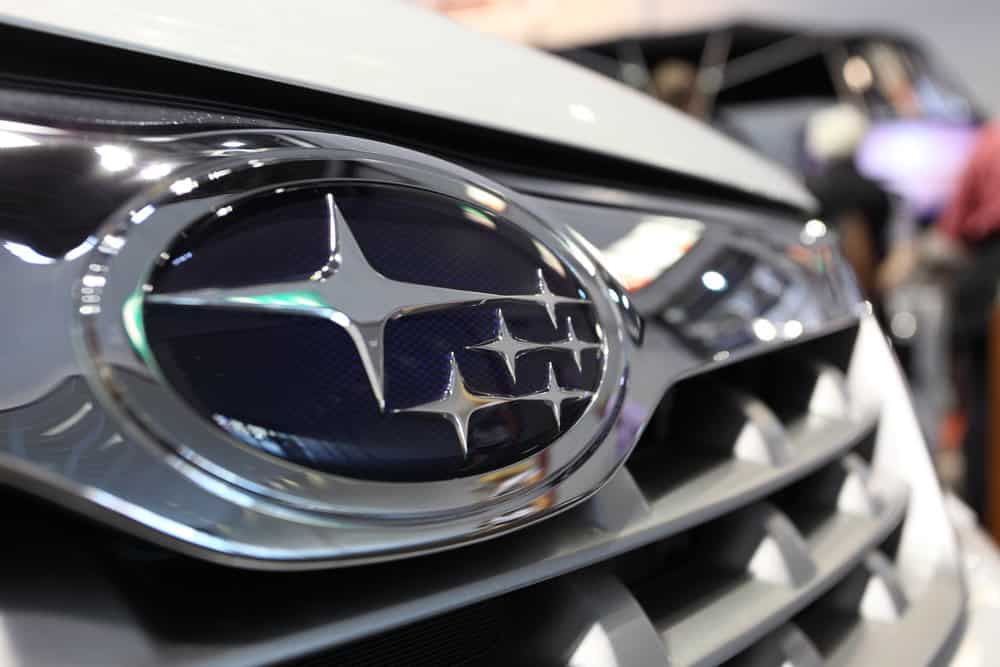 The class action lawsuit was filed against Subaru Corporation, claiming that specific models manufactured between 2011 and 2023 were equipped with faulty batteries. These batteries allegedly had an increased risk of premature failure due to parasitic draw – when electrical components continue draining power even after turning off the engine.
Faulty Batteries: The primary issue at hand, in this case, revolves around these alleged defective batteries causing inconvenience, unexpected expenses, and potential safety hazards for owners or lessees of affected Subaru vehicles.
Premature Failure: According to plaintiffs in the suit, many individuals faced repeated instances where their car's battery would die prematurely without warning signs or apparent cause other than parasitic draw from various electronic systems within their vehicle.
Safety Concerns: There are concerns regarding potential safety risks associated with sudden battery failures while driving – including loss of power steering assistance which could lead to accidents under certain circumstances.
The Purpose & Impact of the Settlement
This settlement aims not only to compensate victims for their out-of-pocket expenses related to battery replacement but also to hold Subaru accountable for alleged negligence in manufacturing and design. As a result, a settlement class member can receive compensation without spending time and resources on protracted litigation.
As an owner or lessee of an affected vehicle, this Subaru Battery Settlement may provide financial compensation if you experience issues with your car's battery during the specified timeframe. This included cash reimbursement for replacement costs of the batteries in settlement-class vehicles. In addition, it serves as a reminder that automakers are responsible for ensuring their products are safe and reliable for consumers.
The Subaru Battery Settlement compensates those affected by the defective batteries, and eligible individuals need to understand their rights under this settlement. Next, let's examine who can obtain the compensation.
Who is Eligible for the Settlement?
If you're wondering whether you qualify for the Subaru battery settlement, it's essential to understand the eligibility criteria. Eligibility extends to those who obtained a new or pre-owned Subaru car with a flawed battery between Jan 1st, 2011, and Dec 31st, 2023. To help determine if your vehicle falls within this range, consider the following:
Settlement Class Vehicles Included: The class action lawsuit covers specific Subaru vehicle models identified as having potentially defective batteries. These models include Outback, Legacy, Crosstrek Hybrid (PHEV), and Impreza WRX STI Limited Editions.
Purchase or Lease Date: Your lease/purchase must have occurred in the specified time, from Jan 1, 2011, to Dec 31, 2023, to be eligible for compensation through this settlement.
Battery Replacement Costs: You may qualify for reimbursement if you incurred out-of-pocket expenses for replacing your vehicle's faulty battery during the ownership or leasing period.
To verify whether your specific model is included in this settlement and find more information about affected vehicles and their VIN ranges can be found on the official Subaru Battery Settlement website.
In addition to meeting the abovementioned requirements, claimants must provide the necessary documentation when filing their claims (as discussed later in Heading #6).
Those who bought or rented a Subaru between 2011 and 2017 could be qualified for the compensation. Moving on to the next heading: How Much Money Can I Get from the Settlement?
How Much Money Can I Get from the Settlement?
The good news is that Subaru will provide up to $500 in reimbursement for out-of-pocket expenses related to replacing the defective battery.
This amount should help cover most, if not all, of your costs associated with purchasing a new battery and any labor charges incurred during its installation. Keep in mind that the actual amount you receive may vary depending on factors such as:
The cost of your replacement battery
Labor fees charged by the mechanic or dealership where it was installed
Towing expenses (if applicable)
To receive a full refund, maintain an accurate record of all related expenses to submit with your claim form. For more information about what types of documentation are required when filing a claim, refer to the documentation heading further in this article.
In addition to monetary compensation through reimbursements, Subaru has also agreed to extend its warranty coverage for affected vehicles' batteries. This settlement agreement offers extended coverage for batteries of cars within a specified period (2 yrs/50k miles), so any future battery issues will be covered without charge.
The amount of compensation can differ depending on the kind of car and its acquisition date, so it is essential to look into all accessible data before concluding taking part. But first, consider when you can expect your payment from this settlement.
When Will I Receive My Payment?
Once the court submits and approves claims, payments will be made to qualifying individuals. However, the court must first approve all claims submitted by eligible claimants.
Once the court has accepted all applications, payments will be allocated to eligible people. However, it may take a while to process the multitude of claimants seeking reimbursement, so remain mindful.
Stay Informed: It's crucial to stay updated on any developments regarding the settlement, including announcements about payment distribution dates or changes in deadlines. You can do so by regularly checking the official Subaru Battery Settlement website.
Contact Information: Make sure your contact information is up-to-date with the settlement administrator so they can reach out if needed during the claim review process or when issuing payments.
Possible Delays: Be prepared for delays due to unforeseen circumstances, such as appeals or other legal issues related to class action settlements.
In summary, while it might not be possible to provide an exact date for receiving your payment from the Subaru battery settlement, staying informed and ensuring your current contact details will help ensure a smoother experience once payments are made and distributed.
At this stage, you should have a clearer grasp of when your remuneration will be provided. The next step is to learn how to file a claim for the Subaru battery settlement.
How Do I File a Claim?
If you think you may be qualified for the Subaru battery settlement, it is essential to submit your claim promptly. Claim filing is relatively simple and can be done online or by mail. Here's what you need to know about filing your claim:
Filing Online
Visit the official Subaru Battery Settlement website.
Select the "File a Claim" link in the primary navigation.
Complete all required fields in the online form, including personal information, vehicle details, and proof of purchase/lease documents.
Upload any necessary supporting documentation (e.g., receipts) for out-of-pocket expenses incurred while replacing the defective battery.
Review your information carefully before submitting your claim.
Filing by Mail
Download and print the official Subaru Battery Settlement Claim Form.
Carefully fill out all required sections of the form with accurate information regarding yourself and your affected vehicle(s).L
Gather copies of any relevant supporting documentation (e.g., receipts) needed to prove both ownership/leasing status of an affected vehicle(s), as well as out-of-pocket expenses incurred during replacement process(es).
Mail completed form

Once you have submitted your claim, it will be reviewed by the settlement administrator. If your claim is approved, you can expect reimbursement for eligible expenses related to replacing the defective battery in your Subaru vehicle.
Submitting a request for compensation is an indispensable step in obtaining indemnification for losses. Therefore, it's essential to understand what documents are needed when submitting your claim form.
What Documents Do I Need to Submit With My Claim Form?
To ensure a smooth and successful claim process, gathering all the necessary documents before submitting your Subaru battery settlement claim form is essential. The required documentation serves as proof of purchase or lease of your Subaru vehicle and evidence of any out-of-pocket expenses related to replacing the defective battery.
A. Proof of Purchase or Lease
You must provide documentation that shows you purchased or leased an eligible Subaru vehicle during the specified time frame (January 1, 2011 – December 31, 2023). Acceptable forms of proof include:
Purchase agreement
Sales contract
Lease agreement
VIN with corresponding registration details
B. Proof of Out-of-Pocket Expenses for Battery Replacement
In addition to proving ownership or leasing status, you must submit evidence supporting your claims for reimbursement due to costs incurred while replacing the faulty battery in your Subaru vehicle. Some examples are:
Itemized receipts from authorized dealerships or service centers detailing battery replacement costs and labor charges.
Credit card statements that highlight specific transactions related to purchasing a new battery for your car.
Bank statements showing payments made towards services for fixing the defective batteries issue
Note: These documents must indicate the date and amount paid to resolve this problem. Incomplete information may lead to delays in processing claims, possibly even denial. So make sure to double-check everything before submitting the form.
Once you have gathered all the necessary documents, file your claim online or by mail using the provided claim form. Remember that the final date to submit a claim is April 30th, 2023.
Ensuring all required documents are provided when sending a claim form is critical, as any incomplete or absent data may cause hold-ups. The following heading discusses the deadline for filing a claim; it is essential to know this timeline to ensure your submission can be processed without issue.
When is the Deadline to File a Claim?
The deadline to file a claim for the Subaru battery settlement is April 30, 2023. It is critical to get your application in before April 30, 2023, the cut-off date, if you wish to be eligible for a possible reimbursement of up to $500 for any money spent on changing out the faulty battery.
Steps to Take Before the Deadline
Gather Necessary Documents: Make sure you have proof of purchase or lease of your Subaru vehicle and any receipts or documentation showing payment for out-of-pocket expenses related to replacing the defective battery.
File Your Claim Online or by Mail: Visit www.subarubatterysettlement.com, where you can find detailed instructions on how to file your claim online. Download the form from www.subarubatterysettlement.com and send it with documents needed for submission; ensure all data on the form is accurate, as any discrepancies could cause delay or rejection of your reimbursement request.
Avoid Common Mistakes: Double-check that all information on your claim form is accurate and complete. Incomplete or incorrect submissions may result in delays or denial of your reimbursement.
If eligibility for the settlement is uncertain, a lawyer knowledgeable in class action suits can assess if filing benefits one's case. In addition, they can help determine if filing a claim would be beneficial based on your specific circumstances. You can also visit our Class Action page, which provides updates on ongoing settlements and eligibility requirements.
In summary, don't miss out on potential compensation by waiting too long – make sure you file your Subaru battery settlement claim before April 30, 2023.
Frequently Asked Questions
Will Subaru replace my battery for free?
No, settlement benefits do not include free replacement. However, under the Subaru Battery Settlement, settlement class members can receive a reimbursement of up to $130 if they experience specific issues with their vehicle's battery and incur expenses related to repairs or replacements.
How much was the Subaru battery settlement?
The total amount of the Subaru Battery Settlement is around $6.25 million. This covers reimbursements for affected customers who file valid claims and meet all eligibility requirements.
Does Subaru have battery problems?
In recent years, some Subaru models have been reported to experience battery drain issues. The problem primarily affects 2015-2023 Outback and Legacy vehicles equipped with 2.5-liter engines that may cause premature dead batteries due to parasitic draw from various electronic components in these cars.
Is there a recall on Subaru battery 2023?
No recalls are explicitly related to batteries in any upcoming 2023 model year Subarus. However, it is essential to regularly check the National Highway Traffic Safety Administration (NHTSA)'s website or contact your local dealership for updated information about recalls and potential issues.
Conclusion
In conclusion, the Subaru Battery Settlement is a class-action lawsuit that provides cash reimbursement and extended warranty benefits to eligible Subaru owners who have experienced vehicle battery failures. You must have paid for one or more replacement batteries to qualify for the settlement due to qualifying issues in specific Subaru models.
Also See
Subaru Class Action Lawsuit Alleges Defective Starlink System