Lawsuits grow as scientific research on Tylenol® use during pregnancy raises the alarm.
Acetaminophen, commonly sold under the brand name Tylenol®, is one of the most widely used painkillers and fever reducers in the United States and can be bought over the counter at any supermarket or drugstore.
A growing body of scientific research has linked prenatal use of Tylenol, generic acetaminophen, and other drugs containing acetaminophen with autism spectrum disorder (ASD).
This new scientific evidence linking Tylenol to autism has led to a class action lawsuit and a growing number of product liability lawsuits against manufacturers and retailers by parents of children with autism.
A recent consensus from leading medical experts warns that Tylenol or acetaminophen use during pregnancy can increase the risk of autism and recommends preventive actions to warn about the potential dangers of using Tylenol during pregnancy.
Studies on pre and post-natal use of acetaminophen suggest that the medication may not be as safe as previously thought and that manufacturers were aware of this as early as 2008.
In May 2021, a study published in the European Journal of Epidemiology found that children exposed to acetaminophen before birth were 19% more likely to develop autism.
Another study, conducted by Johns Hopkins and published in JAMA Psychiatry in 2019, measured acetaminophen in newborn umbilical cord blood. The JAMA study found that children with the highest acetaminophen levels in their cord blood were 3.62 times more likely to be diagnosed with ASD or autism.
Parents File Autism Class Action and Injury Lawsuits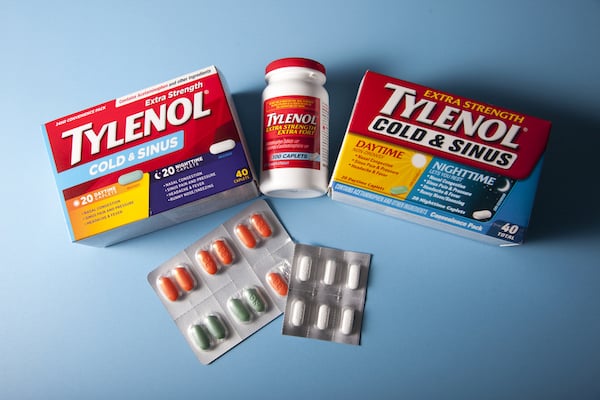 Lawsuits are being filed against Johnson & Johnson (the maker of Tylenol) and generic acetaminophen makers, including Costco, CVS, Walgreens, and Walmart, for failing to provide appropriate warnings about the dangers of using acetaminophen during pregnancy.
A growing number of Tylenol autism lawsuits has prompted a request to coordinate the acetaminophen cases by creating a new Multi-District Litigation or MDL.
A Tylenol autism class action lawsuit has also been filed.
Currently, the lawsuits being filed are for significant prenatal use of acetaminophen by those with children diagnosed with an autism spectrum disorder.
Find out if you qualify for compensation
Confidential • No cost • No obligation