Popular hair care product brand Olaplex is facing a new lawsuit, and significant media attention after numerous women reported severe side effects, including hair loss and skin reactions, allegedly caused by using the products.
Olaplex, which claims to repair and strengthen hair bonds and prevent damage during coloring and styling, has been marketed as a high-end, salon-exclusive line that promises to deliver "salon results at home."
The company raised $1.55 billion in an initial public offering in September 2021 but has faced slowing sales growth and social media backlash from some unhappy customers.
Several women have claimed to experience hair loss, bald spots, and scalp irritation after using Olaplex products. One woman claimed that her hair "was falling out in clumps" and that she had never experienced anything like this before.
Some customers also reported developing blisters, hives, and rashes on their scalp, neck, and face, which they attributed to an allergic reaction to Olaplex's ingredients.
Complaints and personal injury lawsuits have emerged, both in the UK and the US, against Olaplex and its parent company, Beauty Industry Group (BIG).
The Olaplex Class Action Lawsuit
In 2020, a class-action lawsuit was filed against Olaplex and its parent company, Beauty Industry Group, on behalf of consumers who purchased Olaplex products and suffered from hair loss or scalp irritation.
The class action lawsuit alleges that Olaplex falsely advertised its products as safe and effective, concealed known risks and side effects, and failed to provide adequate warnings or instructions.
The plaintiffs claim that Olaplex's products contain harsh and harmful chemicals, including bis-aminopropyl diglycol dimaleate, which is not approved by the FDA for use in hair care products and can cause allergic reactions, hair damage and scalp burns.
The class action also claims that Olaplex engaged in deceptive and unfair business practices by charging exorbitant prices for its products, creating a false impression of exclusivity and luxury, and failing to disclose the risks and limitations of its products.
The class action plaintiffs seek damages for economic losses, emotional distress, medical expenses, and injunctive relief to stop Olaplex from making deceptive claims.
The Recent Olaplex Hair Loss Lawsuit in Los Angeles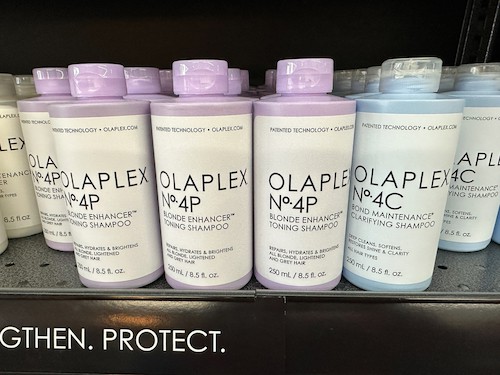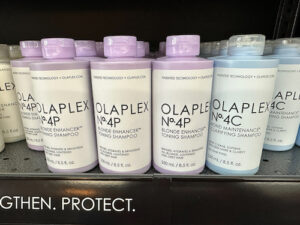 As of February 2023, online court records show that the class action case is still pending in the US District Court for the Central District of California and that several motions and orders have been filed, including a motion to dismiss by the defendants and an opposition by the plaintiffs.
The court has not yet ruled on these motions or set a trial date. The case outcome could have significant implications for Olaplex and other hair care companies.
Last week, a Dallas-based lawyer, Amy Davis, brought a lawsuit on behalf of about 30 women who claim that Olaplex's hair products caused them hair loss, breakage, and scalp injuries. The lawsuit, filed in a federal court in California, accuses Olaplex of false advertising and deceptive marketing.
The plaintiffs allege that Olaplex's products have left their hair dry, brittle, frizzy, and dull, and they have experienced scalp irritation and sensitivity. They also claim that Olaplex has knowingly used ingredients that can cause harm to the hair and scalp.
Olaplex has denied the allegations and defended the safety and efficacy of its products, which it says are tested by independent laboratories. The company also noted that many factors could affect hair health, such as lifestyle, medical conditions, medications, and Covid-19.
The lawsuit seeks unspecified monetary damages and an injunction to stop Olaplex from making false claims about its products. It also names Cosway Co., Olaplex's largest manufacturer, as a defendant.
Olaplex, Cosway, and BIG have all denied the allegations and defended the safety and quality of Olaplex products. The company claims that it "has performed extensive clinical testing on all of its products, which demonstrates their safety and efficacy."
However, some experts have questioned the validity and transparency of Olaplex's testing and ingredients.
The controversy surrounding Olaplex highlights the potential risks and pitfalls of the booming beauty industry and social media marketing, which is mainly self-regulated.
While most hair care products are generally considered safe and harmless, they can contain chemicals and allergens that may cause adverse reactions in some people. Customers should always read and follow the label instructions, do a patch test before using a new product, and consult a dermatologist or hair specialist if they experience any unusual symptoms or changes.
Moreover, manufacturers should be transparent and accountable for their products' ingredients, testing, and marketing claims, and regulatory agencies should enforce and update safety standards based on scientific evidence and consumer feedback.
The Lawsuits
Albahae et al. v. Olaplex Holdings, 2:23-cv-00982, US District Court, Central District of California (Los Angeles).
A class action lawsuit from the District of Montreal in Canada.