A recent lawsuit has been filed against the manufacturers of Ozempic and Mounjaro, two type 2 diabetes medications due to severe side effects experienced by users of the drugs. The plaintiff, a Louisiana woman, claims that the drugs caused gastroparesis or "stomach paralysis," and that the manufacturers, Novo Nordisk and Eli Lilly and Co., failed to warn about the risk of such complications adequately.
The case highlights concerns over the side effects of the widely-used drugs (which have recently become popular due to their weight loss properties), which are commonly prescribed for diabetes and have been used off-label for obesity. As more individuals come forward with similar complaints, the lawsuit could have significant repercussions for manufacturers, healthcare professionals, and diabetic patients relying on these medications.
Key Takeaways
The lawsuit filed against Novo Nordisk and Eli Lilly, manufacturers of Ozempic and Mounjaro
Plaintiff claims medications led to gastroparesis, or "stomach paralysis."
The case raises concerns over side effects and adequate warnings for users relying on these type 2 diabetes medications.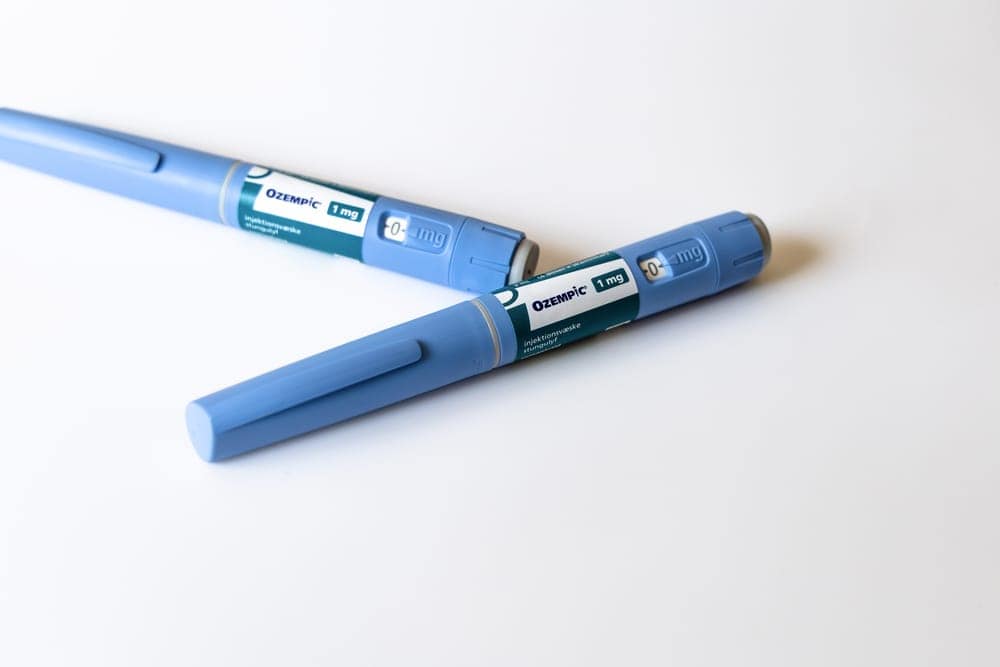 An Overview of Ozempic
Ozempic is a prescription medication primarily used to treat adults with type 2 diabetes. It helps to manage blood sugar levels and is often prescribed alongside a healthy diet and regular exercise regimen. Ozempic contains the active ingredient semaglutide, which is part of a class of drugs known as glucagon-like peptide-1 (GLP-1) agonists. These drugs increase insulin production in response to high blood sugar, slow digestion, and suppress appetite.
In recent years, Ozempic has gained attention for its potential to aid in weight loss. Although the primary function of Ozempic is to control blood sugar levels in individuals with type 2 diabetes, studies have shown that patients who took the medication also experienced significant weight loss. This has increased interest in Ozempic as a potential weight loss treatment option for those diagnosed with type 2 diabetes.
However, the drug has also been the subject of a class-action lawsuit due to alleged gallbladder side effects. The lawsuit claims that consumers who took the drug before March 2022 were not sufficiently warned about the potential side effects and damage to their gallbladder. As a result, many individuals have filed legal actions, accusing the manufacturers of failing to adequately warn patients and healthcare providers about the risks associated with Ozempic use.
Despite the ongoing lawsuit, Ozempic remains a popular treatment option for many individuals with type 2 diabetes. Its dual benefits of blood sugar control and weight loss have made it an attractive choice for patients and healthcare professionals. As with any medication, weighing the potential risks and benefits and consulting with a healthcare provider before starting a new treatment plan is crucial.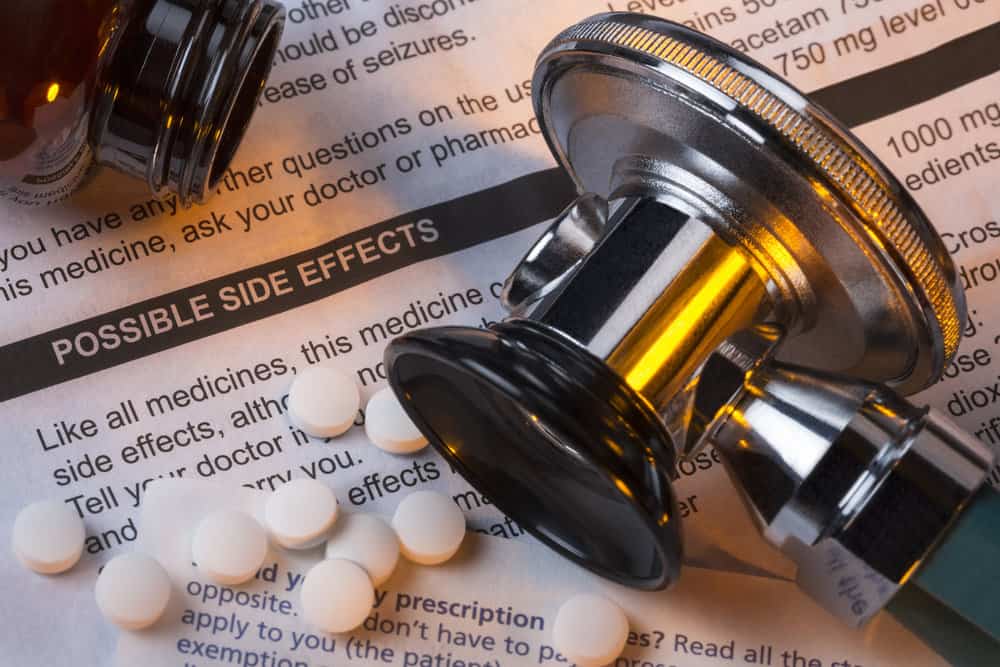 Reported Side Effects and Concerns
Ozempic, a medication primarily prescribed for type 2 diabetes, has been linked to various side effects, including gastrointestinal issues. Patients have reported experiencing vomiting, nausea, stomach pain, and abdominal pain after taking the drug. These symptoms may result from delayed gastric emptying, a known side effect of Ozempic.
While most patients experience mild to moderate adverse effects, there have been reports of severe gastrointestinal events following using Ozempic. Some patients have experienced severe stomach problems, ranging from gastroenteritis to dyspepsia. In addition to these issues, decreased appetite can occur as a side effect, potentially contributing to weight loss observed in some individuals taking the drug.
Diarrhea and constipation are also among the gastrointestinal concerns associated with Ozempic use. These side effects can significantly impact the patient's quality of life and may even lead them to discontinue medication use.
It's important for both healthcare professionals and patients to be aware of the potential side effects associated with Ozempic. By understanding the risks and benefits of the medication, individuals can make informed decisions about their treatment. Being vigilant about one's health and regularly communicating with a medical professional is essential in managing the complexities of medication use and minimizing any negative effects.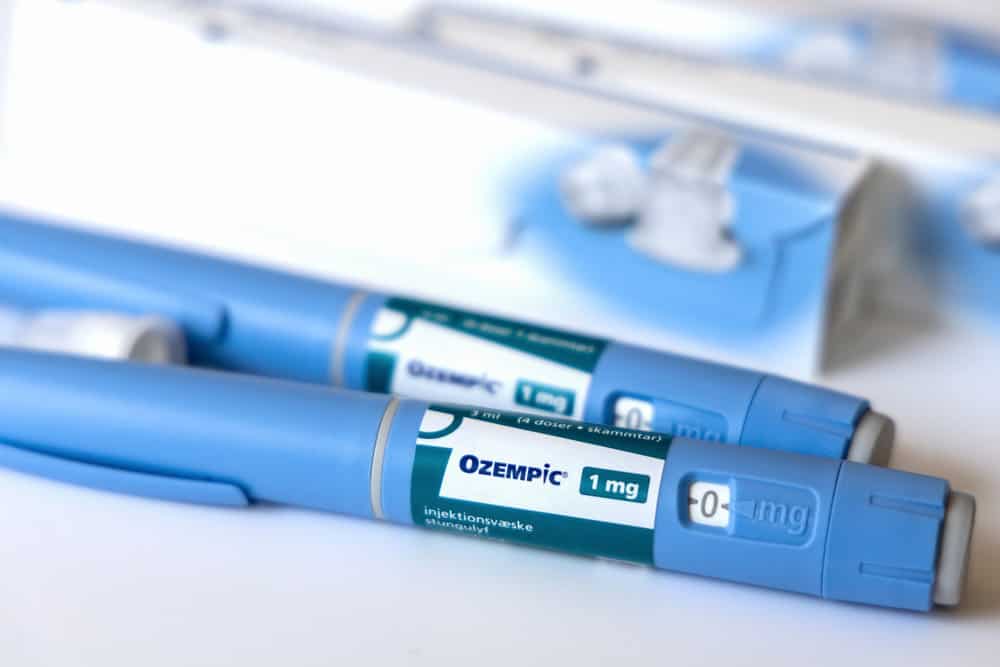 Case Study: Louisiana Woman's Lawsuit
A Louisiana woman filed a lawsuit against the manufacturers of weight loss drugs Ozempic and Mounjaro, claiming that the companies failed to warn patients about the risk of severe stomach issues, specifically gastroparesis, or stomach paralysis. The lawsuit was filed on August 2, 2023, on behalf of the 44-year-old woman who suffered severe injuries after taking both drugs.
The woman, who took Ozempic and Mounjaro as prescribed by her doctor, experienced stomach paralysis due to using the drugs. The condition, known as gastroparesis, is a medical issue wherein the muscles in the stomach do not function properly, causing delays in emptying food from the stomach into the small intestine. This condition can lead to significant health complications.
The 26-page lawsuit highlights that the Louisiana woman was severely injured due to her consumption of the two diabetes drugs. It is the first lawsuit to allege that these medications can cause gastrointestinal complications, specifically gastroparesis. The manufacturers of both Ozempic and Mounjaro are accused of failing to inform patients and doctors about the potential risks associated with their products..
The outcome of this case could set a precedent for future lawsuits regarding similar concerns with other medications. The Louisiana woman's experience serves as a cautionary tale, stressing the importance of disclosing potential risks and side effects that could impact patients' health and well-being.
Novo Nordisk's Response and Actions
Novo Nordisk, a pharmaceutical giant, is sued due to its diabetes drug Ozempic. The suit alleges that the drug, along with another called Mounjaro, causes severe stomach paralysis and that the companies failed to warn consumers about these potential side effects adequately.
In response to the allegations, a Novo Nordisk spokesperson has stated that the company takes all safety signals seriously. They are actively evaluating the information provided in the lawsuit to address the concerns raised. The spokesperson emphasized that Novo Nordisk remains committed to patient safety and the rigorous testing of its products to ensure their efficacy and safety.
Apart from this lawsuit, Novo Nordisk has also taken legal action against alternative health organizations, such as medical spas and compounding pharmacies, that they claim are illegally using their products or misrepresenting themselves as affiliated with the company. By pursuing these legal proceedings, Novo Nordisk aims to protect its reputation and safeguard patients from potential harm due to improper use of medications.
In summary, Novo Nordisk is carefully assessing the allegations raised in the lawsuit while simultaneously taking steps to protect its patients and the integrity of its products through legal actions against other entities misusing their medications.
Role and Stance of the Food and Drug Administration
The Food and Drug Administration (FDA) plays a critical role in ensuring the safety and efficacy of pharmaceutical drugs. One of the key responsibilities of the FDA is to provide prescribing information and safety warnings for approved medications, which helps healthcare professionals and patients make informed decisions about their treatment options.
In the case of Ozempic, the FDA examined available data from clinical trials and post-marketing studies to gain comprehensive insight into the drug's safety profile. In August 2022, the FDA reviewed Ozempic and similar drugs (glucagon-like peptide-1 receptor agonists) and identified an increased risk of acute cholecystitis, an gallbladder inflammation. This information is crucial, as it allows doctors and patients to weigh the potential benefits and risks of using these medications.
The FDA mandates that drug labels include up-to-date safety information to ensure that healthcare providers and patients are aware of the potential risks. Accordingly, it is the responsibility of the drug manufacturers to update their FDA-approved labels with any new findings. The agency can issue warnings or request a recall if the FDA determines that a drug's safety risks outweigh its benefits.
In addition, the FDA closely monitors adverse event reports from healthcare professionals, patients, and manufacturers, which helps the agency identify new safety concerns and take appropriate regulatory actions. When a possible issue is identified, the FDA conducts a thorough investigation and, if necessary, updates the prescribing information and safety warnings on drug labels.
Despite the lawsuit against the makers of Ozempic and Mounjaro, the FDA has not issued any public statements or warnings about these specific drugs and their risk of causing stomach problems. The FDA's role in this matter is critical, as their stance on the safety concerns raised in the lawsuit can significantly impact the outcome and public perception of the case. As new information becomes available, the FDA will continue to assess and update the safety and prescribing information to ensure healthcare professionals and patients have accurate and up-to-date data about these medications.
Impact on Patients
The Ozempic lawsuit has raised concerns regarding patient safety when using the drug for managing type 2 diabetes and weight loss. Many patients prescribed Ozempic, a glucagon-like peptide-1 (GLP-1) receptor agonist, relied on it to stimulate insulin production and reduce glucose in their liver, allowing for better control of their blood sugar levels.
However, the lawsuit alleges that patients prescribed the drug before March 2022 were not adequately warned about the potential side effects and damage to their gallbladder. One of the most common side effects of Ozempic use include nausea, vomiting, diarrhea, abdominal pain, and constipation. These gastrointestinal disturbances can greatly impact a patient's quality of life and daily functioning.
Furthermore, the Ozempic lawsuit claims the drug can cause more severe medical issues, such as stomach paralysis or gastroparesis. This condition slows down food movement through the digestive tract due to weakened stomach muscles. Gastroparesis can lead to serious complications, including malnutrition and fluctuations in blood sugar levels, posing a significant risk for individuals with diabetes.
Additionally, there have been reports of pancreatitis, an inflammation of the pancreas, in some patients taking Ozempic. Pancreatitis can cause severe abdominal pain, nausea, and vomiting and may lead to life-threatening complications if left untreated.
Both patients and healthcare providers must be aware of the potential side effects and complications associated with Ozempic use. With this knowledge, they can weigh the benefits and risks, monitor for adverse effects, and make informed decisions to ensure optimal patient care.

Legal Aspects of the Lawsuit
A Louisiana woman has filed a lawsuit against the makers of two type 2 diabetes drugs, Ozempic and Mounjaro, used off-label for obesity, asserting that they failed to provide sufficient warning about the risk of severe stomach problems associated with the medications. The plaintiff claims these drugs caused her severe injuries during her treatment course.
The lawsuit's basis involves allegations that Novo Nordisk and Eli Lilly, the manufacturers of Ozempic and Mounjaro, respectively, were negligent in their duty to warn patients and healthcare providers about the potential risks and side effects of their drugs. The plaintiff seeks compensation for her injuries, punitive damages, and financial assistance for her attorney's fees and court costs.
It's important to consider that the legal process can be lengthy and complex, with the eventual outcome dependent on accumulating evidence and testimonies from both parties. Attorneys representing the plaintiff will seek to gather records and information pertinent to the case, including medical records, documentation of off-label prescription practices, and any instances of adverse effects reported by other patients.
Similarly, the defendant corporations may enlist their legal teams to mount a robust defense, including providing evidence of thorough testing and proper warnings to patients and healthcare providers. The court will ultimately be tasked with evaluating the validity of the presented evidence and deciding whether the defendants bear responsibility for the injuries sustained by the plaintiff.
In conclusion, the resolution of this lawsuit will depend on the ability of each party's legal representation to showcase compelling evidence and demonstrate the presence or absence of negligence committed by drug manufacturers. As the legal aspects of this case continue to unfold, it is essential to remain informed and maintain a clear perspective on the proceedings.
Implication for Healthcare Professionals
Healthcare professionals are crucial in ensuring the safe and effective use of medications like Ozempic. With the ongoing lawsuit against the manufacturers of Ozempic and Mounjaro, healthcare providers must stay informed about the latest updates and potential safety concerns related to these drugs.
One important factor for healthcare professionals to consider is accurate and updated prescribing information. This includes understanding the labels and indications for use and being aware of any potential drug interactions. Healthcare providers should review the safety information, drug interactions with oral medications, and the most recent prescribing information for both Ozempic and Mounjaro to ensure their patients receive the appropriate treatment and dosage.
Monitoring patients on Ozempic and Mounjaro is another critical responsibility for healthcare professionals. This may involve evaluating the patient's progress, assessing any adverse reactions, and adjusting the treatment plan based on the patient's response to the medication.
Reporting any observed adverse reactions or safety concerns is vital to maintaining a robust pharmacovigilance system. Healthcare providers are responsible for reporting these issues to the relevant authorities, contributing to the overall safety profile of the drugs in question.
In light of the recent lawsuit, healthcare professionals should be prepared to answer questions and address concerns from their patients regarding the safety and efficacy of Ozempic and Mounjaro. By staying informed and up-to-date on these developments, providers can continue to deliver patient-centered care based on the latest information available.
In summary, healthcare professionals must be vigilant about accurate prescribing information, patient monitoring, and reporting adverse events for medications like Ozempic and Mounjaro. Doing so will help ensure these drugs' safe and effective use for their patients while addressing any concerns arising from ongoing legal proceedings.
Alternative Diabetes Medications
Due to the ongoing lawsuit against the makers of Ozempic, a GLP-1 receptor agonist used to treat type 2 diabetes, individuals with diabetes may be seeking alternative medications. There are several other diabetes drugs available, including those manufactured by Eli Lilly and other pharmaceutical companies. These alternatives are classified as GLP-1 agonists, which work by mimicking the action of the glucagon-like peptide-1 hormone and helping control blood sugar levels.
One promising alternative is Tirzepatide, a diabetes drug under development by Eli Lilly. This medication has shown potential in clinical trials for improving blood sugar control and reducing body weight in people with type 2 diabetes. While it is not yet available, Tirzepatide could become a viable option for individuals seeking a high-quality alternative to Ozempic.
Another widely used diabetes medication in the same class of drugs as Ozempic is Liraglutide, marketed under Victoza. Liraglutide has been approved for the treatment of type 2 diabetes and has demonstrated efficacy in controlling blood sugar levels as well as contributing to weight loss in some patients. It is important to consider potential side effects and consult a healthcare provider before changing one's diabetes regimen.
In addition to GLP-1 agonists, other categories of type 2 diabetes drugs may be suitable alternatives. These include:
Metformin: A widely prescribed first-line medication for type 2 diabetes, which reduces the amount of glucose produced by the liver and increases the sensitivity of muscle cells to insulin.
Sulfonylureas: These medications stimulate the pancreas to release more insulin, helping to control blood sugar levels.
DPP-4 inhibitors: These drugs work by prolonging the action of incretin hormones, which help regulate blood sugar levels.
It is worth noting that some individuals with diabetes might be prescribed off-label use of GLP-1 agonists for weight loss purposes. In such cases, alternative medications specifically approved for weight management may be considered, such as orlistat or phentermine-topiramate.
Overall, seeking alternative options is essential for maintaining blood sugar control in light of the ongoing Ozempic lawsuit. Individuals with type 2 diabetes must work closely with their healthcare providers, consider various medications in their treatment plan, and be aware of associations and potential side effects.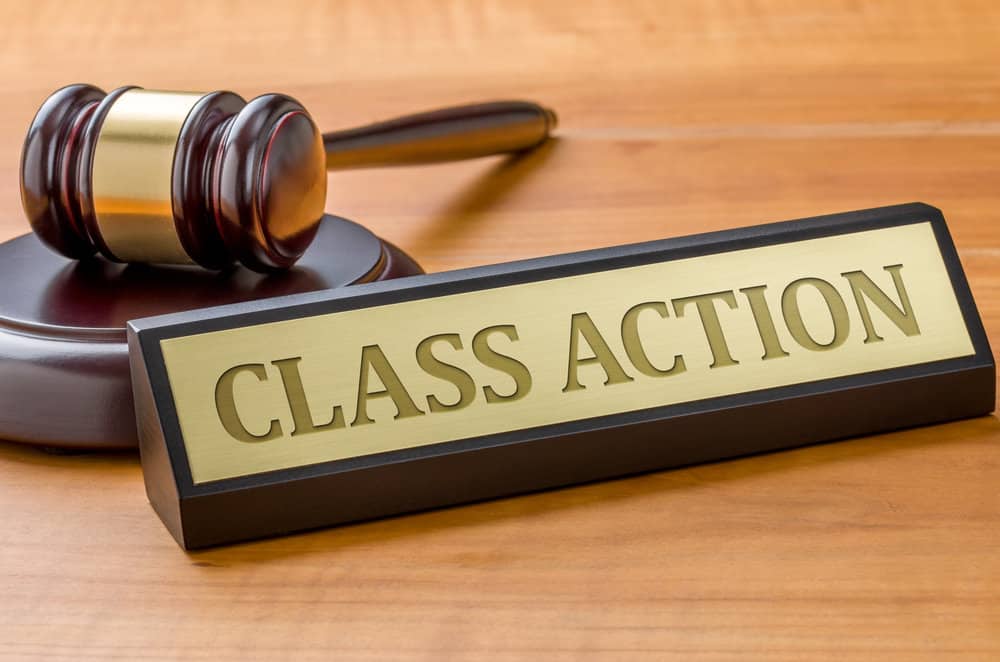 Frequently Asked Questions
What are the allegations in the Ozempic lawsuit?
The Ozempic lawsuit alleges that the medication's manufacturer, Novo Nordisk, failed to provide sufficient warnings about potential side effects and damage to the gallbladder for consumers who took the drug before March 2022.
What side effects have led to legal action?
The legal action surrounding Ozempic is primarily due to the severe side effects experienced by some medication users. These side effects include gallbladder complications and other related health issues.
Has the FDA issued any warnings regarding Ozempic?
The information available does not specify if the FDA has issued any warnings about Ozempic. It would be important for consumers to stay updated on any communications from the FDA regarding this medication.
What is the status of the Ozempic lawsuit?
The Ozempic lawsuit was filed in 2023. Since then, it has been an ongoing legal matter with no clear resolution. Interested parties should stay informed about the case's developments.
Are there any settlements related to Ozempic lawsuits?
No settlements have been mentioned in the available information about the Ozempic lawsuit. As the case continues, it is possible that settlements may arise, but there is no confirmation or guarantee at this time.
How does Ozempic's lawsuit compare to its competitors?
It is unclear if other medications similar to Ozempic have faced similar legal actions or if their manufacturers have been held responsible for any side effects and complications. Comparisons to competitors' lawsuits would require additional research and analysis.