Self-driving Technology Gets Boost from US Postal Service, Japan Legislation
Japan has passed regulations that will help loosen restrictions on autonomous vehicles next year. The laws come before the Tokyo Olympics. The legislation, which is still in the works, would come into effect next May, and covers use in traffic jams and limited situations.
The legislation allows "drivers" to be able to use their smartphone while behind the wheel of the vehicle. Legislation requires that the driver be able to quickly switch to manual driving in case of an emergency.
Texting laws in the United States require the driver to keep their eyes on the road the entire time. Texting when an accident occurs is considered distracted driving, but new laws, like those in Japan, would make texting and driving legal in limited circumstances.
"Self-driving vehicles require law and regulation changes before they can be a viable, widespread technology. Fault is difficult to determine when automated technology takes control of the steering wheel and there are little lawsuits to follow for precedence," explains Tsion Chudnovsky, a leading auto accident attorney at Abogado de Accidentes de Auto.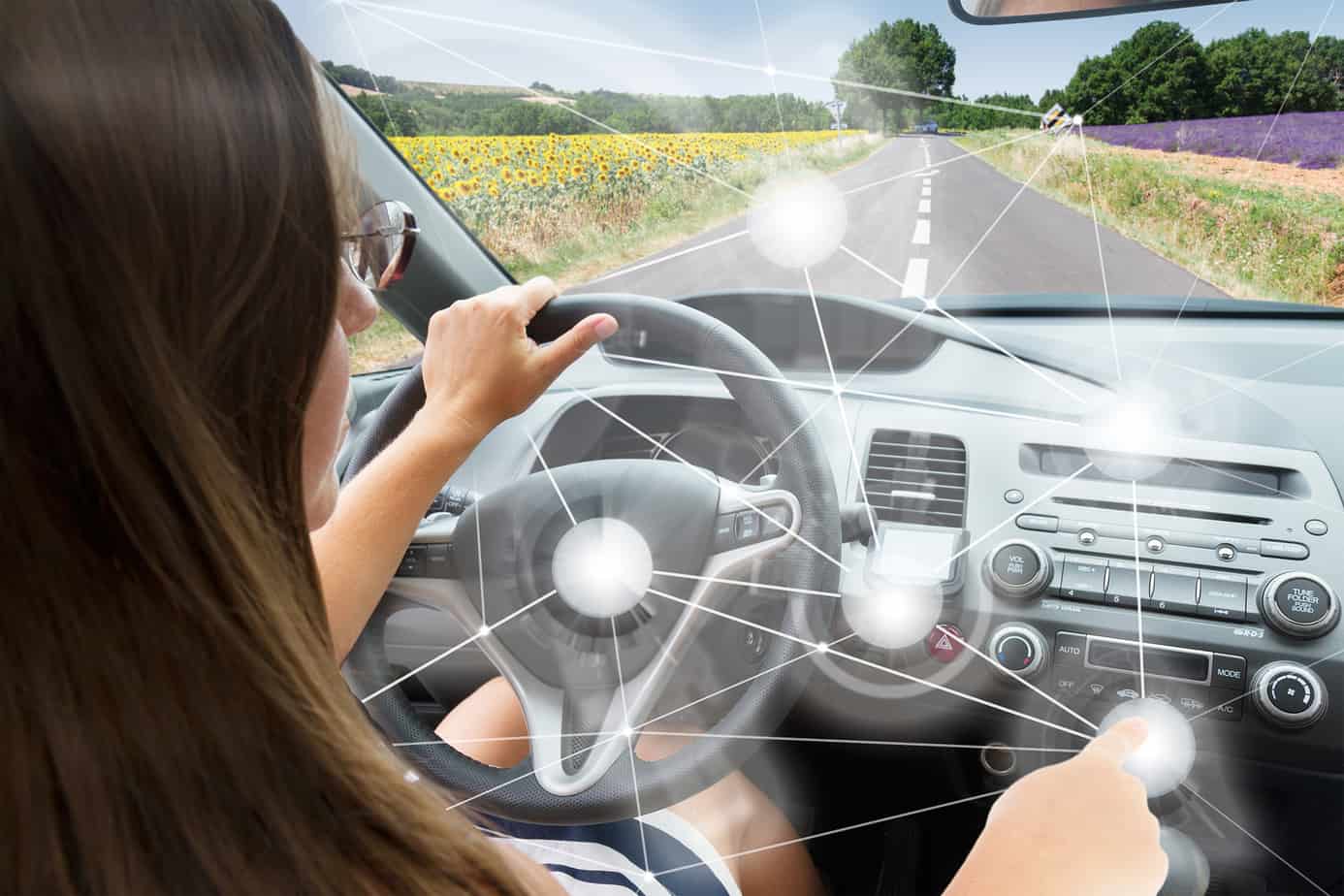 "As the technology for autonomous vehicles continues to develop, every year the number of U.S. states considering legislation for autonomous driving increases." According to the National Conference of State Legislatures, twenty-nine states have enacted autonomous driving legislation and governors in eleven additional states have issued executive orders related to autonomous vehicles.
The new Japanese legislation still leaves many gaps in current laws. Current laws make no mention of eating or reading while in an autonomous vehicle. Lack of legislation allows someone to legally read or even use a laptop while in a self-driving vehicle, but the person would not be allowed to engage in less distracting activities.
Toyota, a Japanese company, was set to invest $500 million into Uber as a part of a deal that would see Toyota build self-driving vehicles for Uber. Uber's self-driving vehicle ended up crashing, killing a woman in the United States. The program was suspended and then rebooted with the requirement that a driver remain behind the wheel at all times to stop the vehicle from crashing.
Japan's automakers also came together for a 10-day experiment for a self-driving minibus that can hold 10 people, and uses GPS and magnetic markets to connect passengers across two airport terminals. Japan hopes that the country will be able to showcase their advancements to the world during the 2020 Olympic Games.
The country has been suffering with an aging, shrinking population and a labor shortage. Self-driving vehicles, and some of the world's leading automobile manufacturers, remain Japan's key interests to revive the economy.
Japan remains behind many other countries in terms of legislation that is designed to provide lawmakers with a framework to follow if self-driving vehicles crash.
Self-driving trucks in the United States are taking to the roads in Southwestern States. The US Postal Service started testing the vehicles in a two-week test starting in May. TuSimple, a California startup, will haul the mail from Phoenix to Dallas in an effort to see how self-driving vehicles can reduce costs and improve delivery times.
The technology, still not fully autonomous, requires a safety driver to remain behind the wheel of the vehicle to intervene as necessary. There will also be an engineer in the vehicle that will be collecting data to help better understand the actions of the self-driving trucks.
The pilot program will start off small, with the trucks driving for a total of 45 hours. Five total round trips will be taken, with each trip totaling 2,100 miles in length. USPS has not stated what will happen after the initial pilot testing.
"The work with TuSimple is our first initiative in autonomous long-haul transportation," USPS spokeswoman Kim Frum said. "We are conducting research and testing as part of our efforts to operate a future class of vehicles which will incorporate new technology."
Details about the program have remained relatively secret, but USPS has declined to discuss the total cost of the program. Frum claims that the program will use zero tax dollars, stating that the agency relies on revenue from sales rather than tax revenue.
The vehicles will pass through three states: Arizona, New Mexico and Texas.
Long runs are expected to use self-driving vehicles rather than human drivers. Trucking laws require that truckers stop after 14 consecutive hours of driving at a maximum. Time-sensitive packages would require multiple truckers to get behind the wheel of the truck and bring it to the final delivery destination.
Self-driving vehicles, in their final state, will be able to cover the entire 2,100-mile route without the need to take breaks. USPS, which has been struggling to remain profitable amid higher competition, would benefit greatly from self-driving vehicles.
Florida is also working on legislation, being passed on to Republican Governor Ron DeSantis, that would allow rideshare companies, like Uber and Lyft, to deploy fleets of self-driving vehicles.
The law also helps set measures for insurance, a big debate that has yet to come to an end, for self-driving vehicles. The law will allow these vehicles on the road, but as we're seeing with many tests, a human will need to be in the vehicle as a backup. As technology advances, automakers hope to have fully autonomous vehicles on the road that do not require human intervention or safety riders.