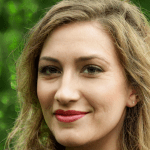 Many times, a workers' compensation case can be handled by the person who was injured. If the injury is minor, you only miss a small amount of work, and your employer plays nice, it can be a fairly simple process. However, some roadblocks can appear that make a workers' comp lawyer necessary.
One of the most valuable things a lawyer can do for you is to inform you about what happens during the process. For example, Larry Pitt & Associates, workers' comp lawyers in Philadelphia, pride themselves on giving their clients "answers to their questions when they need them."
When these roadblocks appear, it is difficult to figure out what you need to do to get the compensation you need in order to get your life back on track. Here are some reasons you will need a workers' comp lawyer to help you with the process.
Hiring a Lawyer When Your Workers' Comp Claim Is Denied
Don't take no for an answer from your insurance company. Many times, they deny you the coverage that you are entitled to, hoping that you'll just accept it without a fight.
There are many rules, regulations, and guidelines you will need to follow, and you'll also need to present your evidence clearly and question witnesses. One of the most common reasons a workers' compensation claim is denied is when deadlines are missed. An attorney can take care of everything for you, making sure everything is done correctly and on time.
Insurance companies will sometimes be intimidated by lawyers altogether and skip the hearing. They know that they wrongfully denied coverage and will give up when they are faced with a worthy opponent. Often, they will just settle the case. You can then decide whether to accept the settlement or fight for more.
Hire a Lawyer If You Have a Preexisting Condition
If an accident at work caused an injury to a previously injured part of your body, the insurance company could write it off as the previous injury causing issues. Doctors might not be on your side either. They will often side with the insurance company and say the injury was due to the previous injury.
A workers' comp lawyer can help you get all the facts so that you can properly argue your case. This could involve getting a second opinion from another doctor or getting testimony from colleagues or family members.
Get a Lawyer If You Can't Return to Work Long-Term
Companies don't like it when you don't come to work, and they especially hate paying you when you're not there. However, if an injury at work keeps you from working for a long time, that's their fault, and they need to compensate you.
Insurance companies don't want to pay permanent disability benefits either. Both parties have access to fantastic lawyers, so you will need someone to fight them for you. In order to make sure you have time to recover and figure out your next steps, you need that compensation. Make sure you do everything you can to maximize it.
If you're out of work long-term, it likely means you suffered a serious injury that may have required surgery. Either that or your job caused a chronic condition or illness. Insurance companies have defensive measures in place that help them save money at your expense. If you don't lawyer up, they will use those measures to withhold your money.
How Much Does a Workers' Comp Lawyer Cost?
In most cases, you don't pay anything unless the lawyer wins your case. Then they just take a cut of the winnings. Typically, you'll walk away with more money than if you represent yourself, which is your right.
You should even be able to find someone who offers a free consultation. At the very least, it's good to discuss your case and see if you need a lawyer. If you don't you could potentially leave money on the table that you desperately need during this hard time.
If your claim has already been denied, it might not be too late. Different states have different time limits for when you can appeal a denied claim. Reach out to a lawyer to decide if it's worth appealing the decision.