UPDATE: The Zantac lawsuits are proceeding to trial in California state court after a judge in Florida dismissed over 40,000 lawsuits in federal court.
Zantac, also known by its generic name ranitidine, is a popular over-the-counter medication used to treat heartburn and other stomach acid-related conditions. It reduces the amount of acid produced in the stomach, making it a popular choice for those who suffer from acid reflux, gastroesophageal reflux disease (GERD), and other digestive issues.
In recent years, Zantac has been linked to several serious health issues, including cancer. The U.S. Food and Drug Administration (FDA) warned in September 2019 that Zantac might contain a cancer-causing substance called N-nitrosodimethylamine (NDMA).
NDMA is classified as a probable human carcinogen by the World Health Organization and the U.S. Environmental Protection Agency.
It can form naturally in certain foods and beverages, such as cured meats, cheese, beer, and water. However, it can also be produced during the manufacturing process of some drugs or when they are exposed to high temperatures or acidic conditions.
The Zantac Recall
In 2019, an online pharmacy called Valisure detected high levels of NDMA in Zantac and its generic version, ranitidine. Valisure alerted the U.S. Food and Drug Administration (FDA), which confirmed the findings and issued a public warning about the potential cancer risk associated with Zantac and ranitidine products.
In April 2020, the FDA requested all manufacturers withdraw Zantac and ranitidine from the market due to unacceptable levels of NDMA found in these drugs. The FDA also recommended that consumers stop taking and disposing of these medications safely.
After the FDA action, the drug's manufacturers, including Sanofi and Boehringer Ingelheim, voluntarily recalled Zantac and other ranitidine products. Retailers, including CVS, Walgreens, and Walmart, pulled Zantac from their shelves.
Following these warnings, many people who have taken Zantac or ranitidine for long periods and been diagnosed with cancer, including stomach, liver, and bladder, have filed personal injury lawsuits against the drug's manufacturers. These Zantac lawsuits allege that they developed cancer due to their exposure to NDMA.
Zantac Cancer Lawsuits
Consumers have filed over 50,000 Zantac lawsuits against the manufacturer and sellers due to Zantac's link to cancer and other serious health issues.
The plaintiffs claim that the defendants knew or should have known about the presence of NDMA in their products but did not warn consumers or regulators about it.
The most common types of cancer alleged by the Zantac lawsuits include:
Bladder cancer

Breast cancer

Colon cancer

Esophageal cancer

Gastric cancer

Kidney cancer

Liver cancer

Lung cancer

Pancreatic cancer

Prostate cancer

Stomach cancer
The Zantac lawsuits also seek compensation for medical expenses, lost wages, pain and suffering, emotional distress, loss of consortium, punitive damages, and more.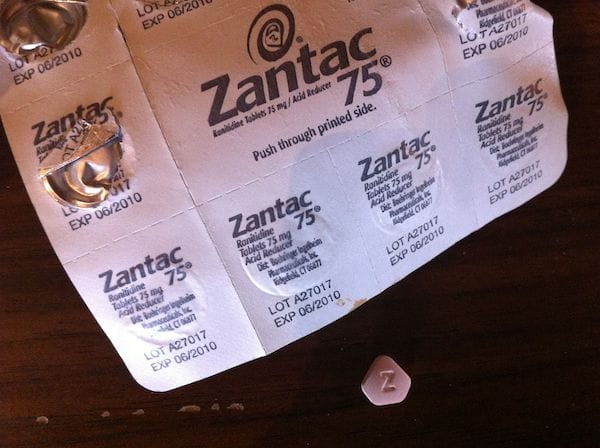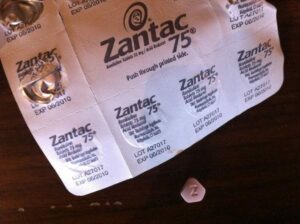 Over 40,000 Zantac lawsuits were consolidated into multidistrict litigation (MDL) in Florida federal court under U.S. District Judge Robin Rosenberg. An MDL is a procedure that allows similar cases from different jurisdictions to be transferred to one court for coordinated pretrial proceedings.
In December 2022, Judge Rosenberg dismissed all federal Zantac lawsuits in the Florida MDL, finding evidentiary problems with plaintiffs' expert witnesses. The Zantac lawyers in the MDL have said they will appeal the judge's dismissal of their cases. The Zantac appeal is expected to take at least a year.
However, some cases remain pending in state courts nationwide, with a large group of Zantac cases proceeding in California state court.
Zantac Settlements
In California state court, a trial involving a plaintiff who claims he developed bladder cancer after taking Zantac for more than 20 years was scheduled to begin in January 2023. The defendants, Sanofi and Pfizer, agreed to settle the case days before jury selection. The amount of this Zantac settlement was not publicly disclosed.
As of March 2023, there are no reports of any mass settlements involving all Zantac defendants or plaintiffs. However, some experts predict that the parties will reach a resolution within the next several years.
The amount of compensation that each plaintiff may receive could depend on various factors, such as:
The type and stage of cancer diagnosed.

The duration and dosage of Zantac or ranitidine use.

The age and health status of the plaintiff.

The availability and strength of the evidence linking NDMA exposure to cancer.

Where the case is filed.

The number of plaintiffs involved in the settlement negotiations.
More than a dozen drug manufacturers are estimated to have produced Zantac or ranitidine products. Some of them include the following:
Sanofi-Aventis US LLC (Zantac)

Boehringer Ingelheim Pharmaceuticals Inc. (Zantac)

Pfizer Inc. (Zantac)

GlaxoSmithKline LLC (Zantac)

Chattem Inc. (Zantac)

Dr. Reddy's Laboratories Ltd (ranitidine)

Teva Pharmaceuticals USA Inc (ranitidine)

Apotex Corp (ranitidine)

Sandoz Inc (ranitidine)
How a Zantac Lawyer Can Help
If you have taken Zantac and have been diagnosed with cancer or another serious health issue, a Zantac lawyer can help you explore your legal options. An experienced Zantac lawyer can help you:
Understand your legal rights and options.

Determine whether you have a case against the drug's manufacturers.

Collect evidence to support your claim.

Negotiate with the drug manufacturers and their insurance companies.

Represent you in court, if necessary.
If you or a loved one has taken Zantac or ranitidine regularly for at least one year and have been diagnosed with cancer, it's essential to speak with a Zantac lawyer as soon as possible.
It would be best to act quickly because all legal claims have strict time limits. A Zantac lawyer can help you explore your legal options and get you the compensation you deserve.
Free Case Review