A car accident has several consequences, primarily if caused by someone else's negligence. Often, you are left facing mounds of medical bills, damage to your property, income loss, physical pain, and mental anguish.
Getting an auto accident settlement from an at-fault driver's insurer can be daunting. As we all know, insurance companies will try to do everything to prevent you from getting a fair settlement, often offering amounts far below the ones victims genuinely deserve. Continue reading the article to see how to maximize your auto accident settlement in this ultimate guide for victims.
Collect Evidence at the Scene
The accident scene provides some of the best evidence to help your case. Therefore, if you are not seriously injured and have the presence of mind at the scene, take pictures or video footage from multiple angles of the damage and the auto's final resting place. Additionally, take photos of other details like traffic lights, road signs, etc.
At the accident scene, also get witness contact information, the other driver's insurance information, and more details about the police report.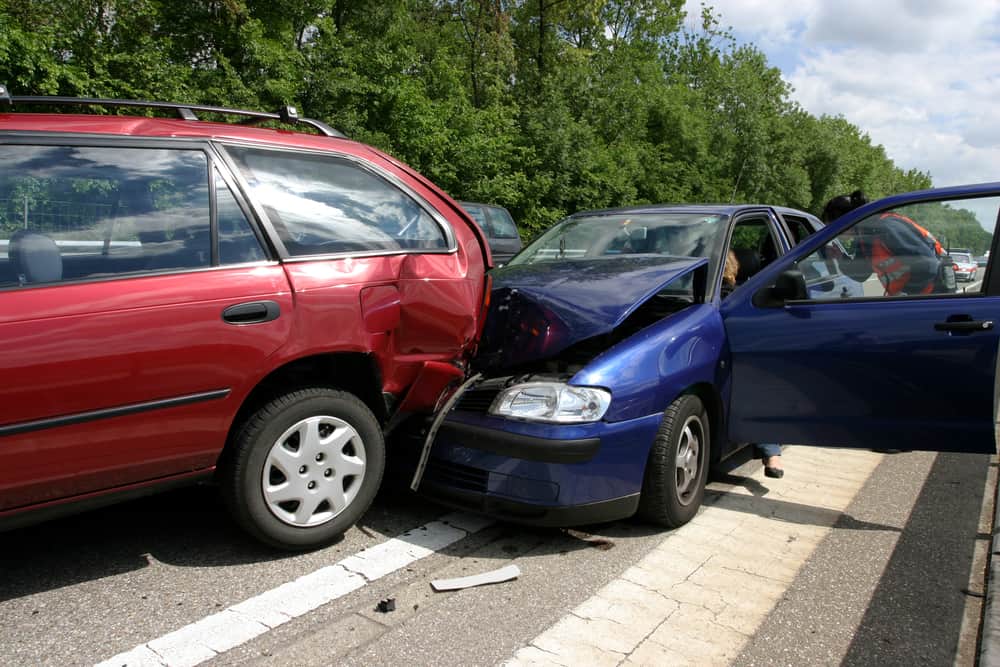 Get Immediate Medical Treatment
Don't omit to get a medical examination, even if you think you didn't get hurt in the crash. Sometimes the symptoms of some types of injuries only appear days after the accident, especially injuries to the spine, brain, back, and neck.
Take the advice of the doctor who examines you, and complete all the steps required, including going to all doctor's appointments and getting all the prescribed medical care. Besides protecting your health, following these steps allows you to keep a documented record of the type of injuries and their seriousness. These records will reduce the chances of a dispute with the insurer and help your chances of getting a fairer settlement.
Keep All Evidence
To receive the total amount you're entitled to require proving the other driver's negligence and the seriousness of your injuries. As mentioned above, collect evidence from the accident scene and keep all medical records. Here's a comprehensive list of the evidence you must keep until your case's settlement.
The police report
The photos of the accident scene, vehicles, road conditions, road signs, your injuries, etc.
Your clothes and shoes from the collision in the condition they were in
The other driver and their insurance company's information
Eyewitness statements and information
Your medical records and medical bills, and record your injuries in a daily journal
Proof of loss of income like paystubs etc.
Proof of payment for repairs to your vehicle and other property
Your insurance policies
Consult an Auto Accident Attorney
Perhaps you wouldn't need an auto accident attorney in a minor accident without any injuries. However, in cases requiring larger settlements, the other driver's insurance company may try to get you to accept a smaller amount in exchange for receiving your compensation quickly.
Never accept their first offer until you consult an attorney about what you deserve as compensation.
Moreover, an experienced car accident attorney can perform a more thorough investigation and help you avoid any mistakes that may weaken your case. Additionally, they can help you work out a fair settlement that maximizes your recovery amount.
Retain the services of an attorney when:
You or someone else in your vehicle have suffered serious injuries. When you have severe injuries, claims reach higher values, but insurance companies will always try to reduce them as much as possible. Your attorney will fight to maximize your settlement.
When someone else is responsible for the auto accident, you shouldn't have to pay for property damage or medical bills.
You deserve maximum compensation if your injuries have prohibited you from earning an income.
Matters can become more complicated in accidents that involve more than two parties because you have to deal with multiple insurers. But, again, getting an attorney to deal with these complex cases is easier than settling them yourself.
If you're facing a partial or permanent disability caused by the crash, your lawyer can help you maximize your compensation by calculating the losses incurred by your inability to work.
Even if you don't think you have the right to claim after a car accident, an attorney can listen to your case, answer your questions, and determine if you deserve a settlement.
Never Talk to the Other Party's Insurer
Remember that the other party's insurance company is not on your side, but they will likely contact you soon after the accident. They will sympathetically approach you, asking about your injuries, but they use this tactic to find ways to prove that you were not very hurt to reduce your claim's value. If they do reach out, say nothing and refer them to your attorney.
Don't Post Anything on Your Social Media
Stay off social media until you have settled your claim. Therefore, avoid Instagram, Facebook, Twitter, etc. Also, never post photographs of the accident, discuss how it happened, or your injuries. The other person's insurance company or attorney might use this information against you, saying that your condition is not as serious as you claim since you can be so active on your socials.
What Affects Your Settlement Amount?
Several factors will impact your settlement amount, including the following:
Type and severity of the injury sustained. You will get a more significant amount for a life-changing injury than one you fully recover from. Age also plays a role in the money you can expect to receive for severe injuries; the younger you are, the more years you will endure pain and suffering, meaning your attorney can maximize the amount.
Lost income recovery for the time missed from work as you recover or the lost earning capacity if your injuries force you to work at a decreased capacity after the accident.
The extent of the damage sustained by your vehicle because of the crash will also determine the settlement amount.
Punitive damages in the event the other party acted negligently.
Insurers often use pre-existing conditions or your overall health as excuses to try and minimize claims amounts. However, an experienced auto accident attorney can help prove that your injury is not due to a pre-existing medical condition.
You can also claim an amount for pain and suffering, loss of companionship, mental anguish, loss of reputation, etc.
Tips for Maximizing Your Auto Accident Settlement
The following tips can help you maximize your auto accident settlement and get fair compensation:
·       Determining fault and liability as soon as possible is key. The sooner the liable party can be identified, the easier it will be to calculate a fair settlement value.
·       Gather evidence such as photos of the accident, medical records, police reports, and witness statements to prove that you were not at fault.
·       Keep track of all your expenses related to the accident, such as medical bills, lost wages, property damage repair costs, etc.
·       Be transparent when discussing your injuries or losses with doctors or other care providers.
·       If you miss work due to injuries, collect proof of missed wages like pay stubs and doctor's notes.
·       Don't sign anything without consulting your lawyer.
·       Hire a skilled car accident attorney with experience negotiating with insurance companies.
Although it can be difficult to know what steps to take after suffering an auto accident, having someone knowledgeable by your side can prove extremely valuable. A knowledgeable auto accident attorney can help ensure that you are fully compensated for the losses associated with the crash and get the justice you deserve. If you have been involved in a car accident, don't hesitate to seek legal advice to get the compensation you deserve.
Final Take
Maximizing your auto accident settlement is easier if you follow this guide and retain the services of a specialized accident attorney.
FAQs
What kind of insurance do I need for an auto accident settlement?
Personal injury protection (PIP) can cover medical bills and lost wages, while liability coverage will protect you from being sued if the other driver or passengers sue you. Uninsured/underinsured motorist (UM/UIM) pays for damage caused by an uninsured or underinsured motorist.
Who is responsible for paying the settlement after an auto accident?
The at-fault party is legally liable to pay the settlement amount in an auto accident claim. Typically, this cost is covered by that person's liability coverage through their car insurance policy or out of pocket. If they don't have insurance, it may be up to to recoup the settlement amount.
How long does it take to get a settlement after an auto accident?
It can take several weeks to several years to receive your settlement funds. All of this depends on how severe your injury is, whether or not there are any disputes regarding liability or damages, and if either party appeals the decision made by the court. The process will also be delayed if the other person's insurer contests liability or the extent of your damages. However, if all goes smoothly, you should expect your settlement within six months.
What happens if I don't agree with my auto accident settlement?
If you disagree with the settlement amount, you can take legal action against the at-fault party and their insurer. You should consult a qualified auto accident attorney who can review your claim and determine if it's sufficient. They can negotiate on your behalf to get a better deal if they believe that more compensation is due. If a satisfactory agreement cannot be reached, the case may have to go to court for further resolution.