As the legal battles against Johnson & Johnson® (J&J) continue, we take a closer look at the tens of thousands of lawsuits from consumers who claim that its talc products, such as Baby Powder® and Shower-to-Shower,® caused them to develop cancer due to asbestos contamination.
Asbestos is a known carcinogen that can cause mesothelioma, lung cancer, and ovarian cancer.
In this article, we will provide an overview of the lawsuits over J&J's talc products, including the number of lawsuits filed and where they are filed, a summary of the jury verdicts won by plaintiffs, any settlements and amounts, and the current status of the lawsuits.
Talc Lawsuits Over Ovarian Cancer and Mesothelioma
According to J&J's quarterly financial report filed in July 2022, the company had nearly 38,000 cases related to asbestos in talc products and had paid approximately $4 billion in settlements, verdicts, and defense costs.
As of March 2023, consumers have filed more than 38,000 lawsuits against J&J over its talc products in various federal and state courts nationwide.
Most of these cases are consolidated in multidistrict litigation (MDL) in federal court before U.S. District Judge Freda L. Wolfson in the District of New Jersey (MDL No. 2738).
Additionally, many lawsuits are pending in state courts, such as California, Missouri, and New Jersey.
Most of these cases were filed by women who allege that they developed ovarian cancer after using J&J's talc products for feminine hygiene purposes. Lawsuits were also filed by people who claim that they developed mesothelioma or lung cancer after inhaling asbestos fibers from J&J's talc products.
J&J has paid approximately $4 billion in trial verdicts and settlements.
Talc Jury Trial Verdicts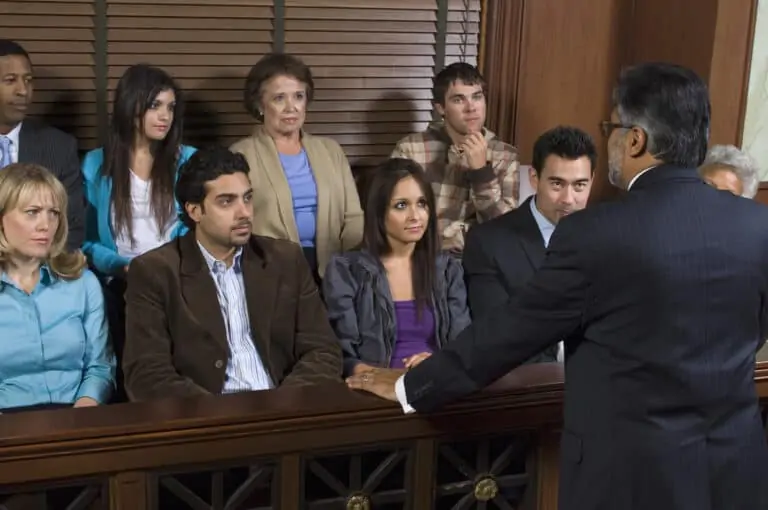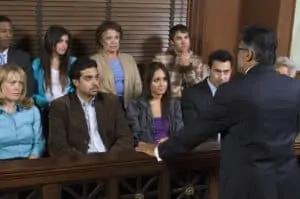 J&J has had a mixed record defending itself against these talc-asbestos lawsuits. The company has prevailed in some cases but has also faced several large jury verdicts in favor of the plaintiffs.
Several jury verdicts were in favor of the plaintiffs, with some cases resulting in massive compensatory and punitive damages awards. Notable examples include:
In 2016, a Missouri jury awarded $72 million to the family of a woman who died from ovarian cancer after using J&J's talc-based products for years.
In 2017, a California jury awarded $417 million to a woman who developed ovarian cancer after using J&J's talc products since she was 11.
In 2018, a New Jersey jury awarded $117 million to a man who developed mesothelioma after using J&J's talc products since childhood.
In 2018, a St. Louis jury awarded $4.69 billion to 22 women who claimed that asbestos in J&J's talc products caused their ovarian cancer. The U.S. Supreme Court later rejected J&J's appeal of this trial verdict.
In 2019, a California jury awarded $29.4 million to a woman who alleged that her mesothelioma was caused by asbestos in J&J's talc-based products.
It is important to note that some of these verdicts have been overturned or reduced on appeal, and J&J continues to deny the allegations and maintain the safety of their talc products.
Talc Lawsuit Settlements
In October 2020, J&J agreed to pay more than $100 million to settle over 1,000 talc-related lawsuits, marking the first significant batch of settlements in these cases.
However, this talc settlement was not global and represented only a small fraction of the number of pending talc lawsuits.
J&J Tries to Use Bankruptcy Law to Escape the Talc Lawsuits
To avoid further litigation, J&J devised a controversial strategy involving bankruptcy.
In October 2021, J&J created a new subsidiary called LTL Management LLC and transferred all its U.S. talc liabilities to it. This LTL company then filed for chapter 11 bankruptcy protection in Texas, seeking to establish a trust fund for current and future claimants.
However, many plaintiffs' lawyers challenged this move as an abuse of the bankruptcy system and accused J&J of trying to evade accountability and limit compensation for victims.
The injury lawyers argued that LTL was not a legitimate business entity but a shell company created solely to shield J&J from liability.
In January 2023, a federal appeals court in Philadelphia agreed with the plaintiffs' lawyers and dismissed LTL's bankruptcy case.
The court ruled that LTL had no independent operations or assets apart from J&J's talc liabilities and that its bankruptcy filing was not made in good faith. The court also noted that LTL had no creditors besides J&J itself.
The appeals court's decision means that thousands of talc lawsuits against J&J can resume in federal and state courts across the country. It also means that J&J will face more jury trials, which could result in more unfavorable verdicts or higher settlement demands.
Despite the ongoing litigation, Johnson & Johnson maintains that its talc-based products are safe and asbestos-free. The company has had some success in having verdicts overturned or reduced, but the sheer volume of lawsuits continues to present a legal challenge.
More Talc Trials and a Future Global Settlement?
As of now, thousands of lawsuits remain unresolved, and the company is expected to face more trials and potentially more settlements in the coming years.
The outcome of these lawsuits could have significant implications for J&J's reputation, finances, and future business prospects. While the company has maintained that its talc products are safe, it has faced allegations of concealing evidence of contamination and manipulating scientific studies.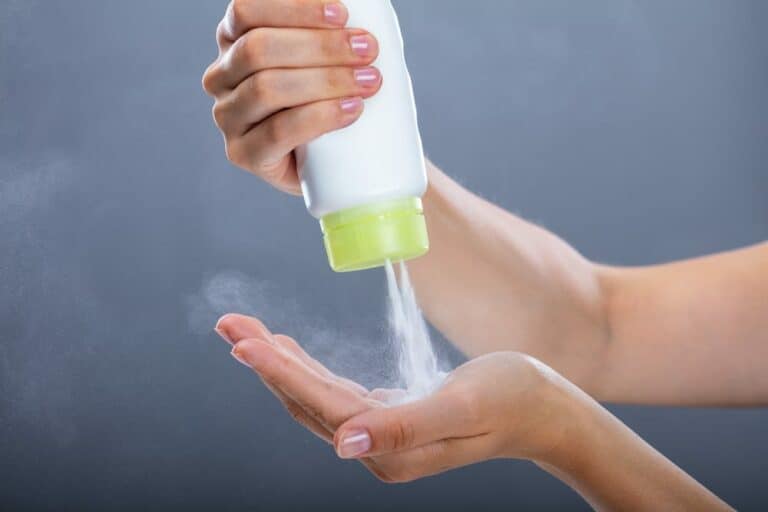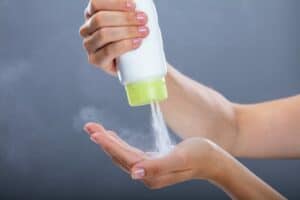 As regulators worldwide continue to scrutinize the safety of talc products, they may impose stricter standards or bans on their use. This could limit J&J's ability to sell its products globally.
Johnson & Johnson is facing thousands of lawsuits over its talc products in federal and state courts across the U.S., as well as potential regulatory actions worldwide.
The company has tried to resolve these lawsuits through bankruptcy proceedings but failed due to legal challenges from plaintiffs' lawyers. The company must now defend itself against these lawsuits on multiple fronts.
The legal battle over J&J's talc products is far from over. As more individuals claim that their use of Baby Powder and Shower-to-Shower caused cancer, the number of lawsuits will likely continue to grow.
Talc Lawsuit FAQs
What is talc?

Talcum powder is made from talc. Talc is a soft mineral deposit of silicon, magnesium, oxygen, and hydrogen. Talc is found throughout the United States. Talc is mined, crushed into a fine powder, and impurities are removed.
Talc absorbs moisture, discourages rashes, and can be used to keep skin dry. Talcum powder is commonly used in many personal care products. Talc is used in many consumer products, including for household and industrial purposes. These include food additives, a lubricant, and an astringent.
Talc is famous for its ability to absorb moisture and reduce friction. Talc-based products have been marketed to women for use in the treatment of feminine hygiene issues as body powder and genital deodorant sprays.
How many ovarian cancers are talc-related?

Approximately 10% of all ovarian cancer cases are "talc related." Annually over 25,000 women are diagnosed with ovarian cancer, resulting in 15,000 deaths.
Some studies estimate that as many as 20% of U.S. women regularly use talc products for feminine hygiene.
What should I do if I used baby powder and was diagnosed with ovarian cancer?

We can advise you on the appropriate steps to determine whether your Baby Powder or talcum powder use is connected to your ovarian cancer diagnosis.
This may include a detailed review of your medical records, tissue samples, and medical treatment information. With your permission, we will gather all the records needed to evaluate your potential claim and advise you of any legal right to compensation. There is no charge for this assistance.
What are the costs of filing a talc lawsuit?

Our experienced attorneys will review your potential case free of charge. If we determine you have a potential claim for compensation, we will represent you on a contingent-fee basis, where we pay all upfront costs.
Only if we recover compensation on your behalf are these costs repaid from a settlement or verdict in your favor. If we cannot prosecute your case successfully, you owe us nothing.
How much time do I have to file a talc lawsuit?

You ordinarily must file your lawsuit before the statute of limitations expires. This time period depends on where you live and the particular facts of your case. Generally, each state has a two or three-year statute of limitations to file claims.
Ideally, a talc lawsuit should be filed within two or three years of being diagnosed with ovarian cancer or within two to three years of death from ovarian cancer. Your case's particular facts might allow filing a claim even if the ovarian cancer diagnosis or death occurred beyond two to three years. Thus, even if you are well beyond this period, you should immediately discuss your potential claim with an attorney.
Do any scientific studies link talc or talcum powder to ovarian cancer?

The first study finding a link between talcum powder and ovarian cancer appeared in 1971. Since then, several scientific studies that have appeared in prestigious medical journals such as Cancer, The Lancet, and Oncology have made similar findings. Some of the more significant studies include the following:
1. A 1971 article titled "Talc and Carcinoma of the Ovary and Cervix" appeared in The Journal of Obstetrics and Gynecology of the British Commonwealth. Inspecting tissue samples in women diagnosed with ovarian cancer found a high percentage had talc particles in their ovaries.
2. In the 1970s, a study in the prestigious journal The Lancet found a link between talc powder genital use and ovarian cancer, noting the "potentially harmful effects of talc … in the ovary … should not be ignored."
3. A 1992 study published in The Journal of Obstetrics and Gynecology found women who used baby powder regularly experienced a threefold increase in the risk of developing ovarian cancer.
4. In 1997 the American Journal of Epidemiology published a study finding that the perineal use of talcum powder increases cancer risk. The study also suggests genital deodorant sprays containing talcum may contribute to cancer growth.
5. A 1999 study by Harvard gynecologist Dr. Daniel Cramer, titled "Genital talc exposure and risk of ovarian cancer," appeared in the International Journal of Cancer. The study found "a significant association between the use of talc in genital hygiene and risk of epithelial ovarian cancer," which "warrants more formal public health warnings."
6. A 2003 meta-analysis published in Anticancer Research found perineal baby powder use is associated with a 33% increase in ovarian cancer risk. A meta-analysis is a compilation of various studies. Here, the meta-analysis compiled and reviewed the data from 16 studies, including research on over 12,000 women.
7. In 2008 Dr. Margaret Gates, a Harvard epidemiologist, affirmed regular talcum powder use for perineal purposes increases the risk of ovarian cancer by 33%, and the daily use of Johnson & Johnson's Shower to Shower product increases the risk of ovarian cancer by 41%.
8. A 2010 study in the journal Cancer Epidemiology, Biomarkers, and Prevention investigated the role of talc particles in developing endometrial cancer. The study by Dr. Gates and other Harvard researchers found talc in baby powder is carcinogenic to humans.
9. A 2013 study published in the journal Cancer Prevention Research reviewed data on over 2,000 women who used talcum powder in the genital area. The study found women who use talc in this manner face a 20% to 30% higher risk of ovarian cancer than women who do not use these talc-containing products.
These studies, and others, show a scientific link between talcum powder use and ovarian cancer.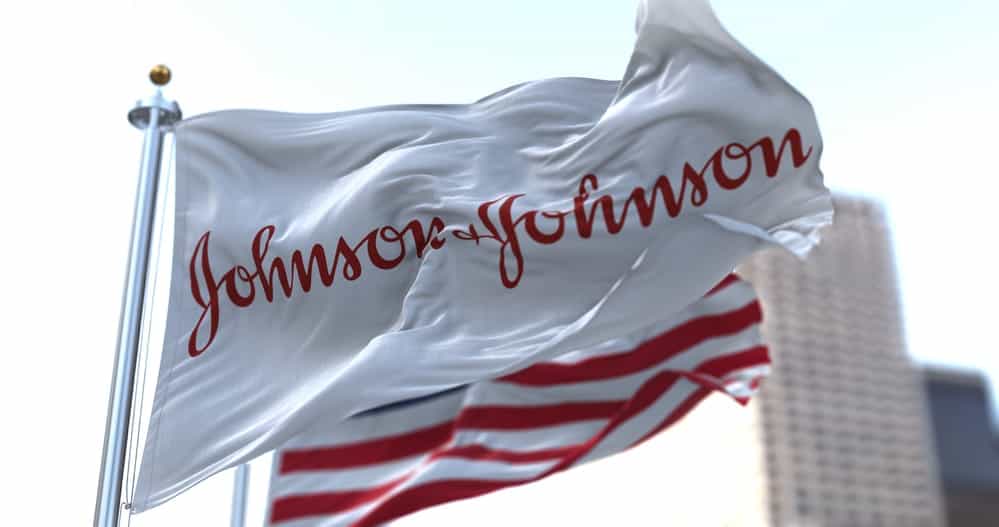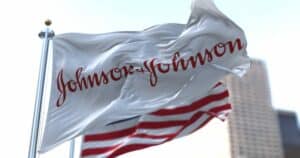 We will continue monitoring the situation and providing updates on significant developments in this ongoing legal saga.
If you or a loved one developed ovarian cancer or mesothelioma after using talc products, you can fill out the form below for information on your legal right to compensation.
Free Case Review