Like any business, law firms must manage client information, activities, and communications. However, law firm management requires a vast workload, meaning that response times weaken client relations and lead management.
Customer relationship management systems (CRM) are software programs that can help your law firm transform client relations and improve revenues. Besides keeping track of client information, CRM systems allow you to improve your returns by providing information for identifying new clients and reaching out to leads who have left messages before they turn elsewhere.
Key Takeaways:
CRM systems can help law firms improve client relations and increase revenues
CRM software programs provide a unified system for keeping track of client information, activities, and communications
CRM systems allow you to identify new clients and reach out to leads before they turn elsewhere, helping your firm maximize its returns.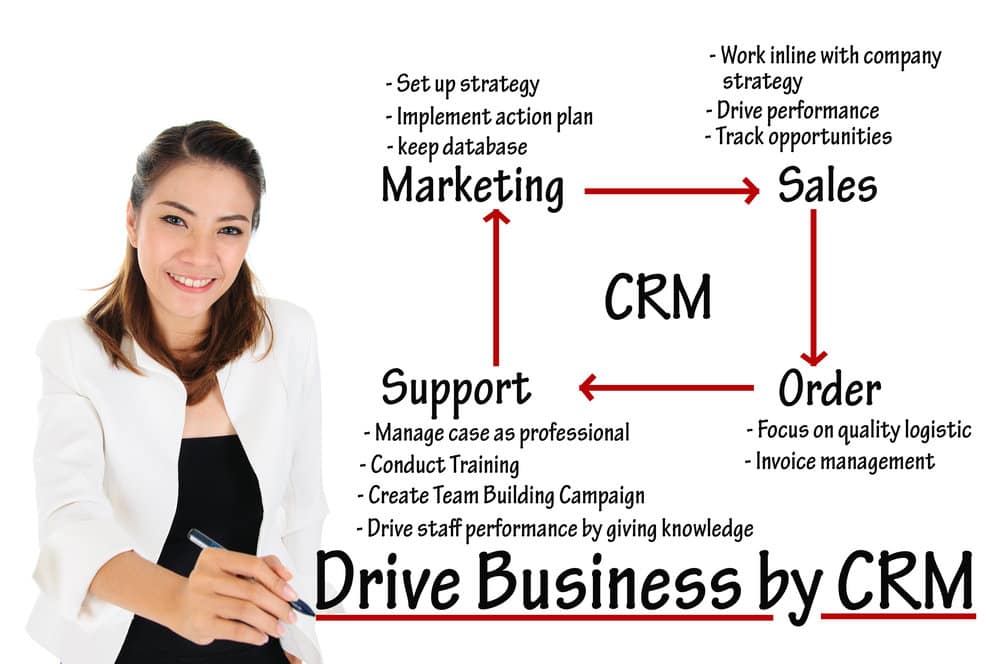 The Rise of CRM in Law Firms
CRM provides the best way to transform client relationships and improve your law firm's revenue. Let's take a closer look at the rise of CRM in law firms:
Businesses have been much faster in adopting CRM software over the last two decades than law firms. One of the main reasons for the slower adoption is that many law firms believe they are too expensive and complicated for smaller law firms, preferring to process data manually.
According to Ringy CRM, 25.9% of law firms don't track their leads, resulting in 42% of prospects having to wait up to 3 days to receive an answer to their inquiry. Considering that technology has made some remarkable leaps and bounds, modern CRMs are easier to Implement and affordable, allowing even smaller law firms to optimize their practices.
Transforming Client Relations
CRM provides a brilliant tool for transforming client relations with your existing client base. Here's how:
Reach out to your existing clients instead of waiting for them to contact you. You can use their preferred communication method (phone call, email, SMS, Viber, WhatsApp, or any other social media messaging app) to inform them about any new services you have added or different ways to assist their legal needs.
CRM is the ideal tool for keeping track of all client activity. Therefore, when a client contacts your practice with a concern or question, the system points them to the right person within your law firm to quickly provide accurate information.
Filing or finding paperwork and documentation from emails or shared folders can prove a nightmare for lawyers. With CRM, you can place all documents for a specific account into each client's profile. Since these systems store everything in a single network or in the cloud, your team can access the information. With CRM, you can finally run a paperless law firm.
CRM ensures better collaborations and communications between legal firm members. Therefore, centralized workflows allow one partner to see when the other vies for a client. It also reduces the time lost on performing unnecessary duplicate tasks. Streamlined communications within a law firm cut misunderstandings, save time, and improve customer relations.
CRM helps your law firm improve client relations through dashboards, charts, and integrations. Meeting schedules, availability, and coordinated workloads create a collaborative and efficient flow of workloads that ensures all tasks get met before their deadlines.
Creating a solid team culture can also transform client relations with your law firm because it inspires confidence in your firm's ability to meet long-term needs. CRM allows you to assign tasks and keep everyone informed about each case. Therefore, if you need someone within your firm to assist a client, they will receive the same service because your team member can access all the required information.
Many law firms have adapted to the work-from-home trend. If you have also implemented this, you will know that ensuring your team has secure access to all the vital client information will allow them to present their best work from anywhere with an internet connection.
Improving Revenues
Nearly 40% of all legal clients search online for legal counsel, but your firm's reputation is on the line if you don't respond quickly. A good CRM can help you provide a better level of service because it allows you to see the perspective and nurture online leads automatically. Some CRM systems use AI and analytics to recommend the next steps for converting leads.
Therefore, you don't need to lose billable hours on performing non-billable tasks. You only need to reach out when a lead is ready to convert. Here are some of the ways CRM helps improve revenues and convert clients:
CRM provides powerful analytical tools that help you identify the best contact strategies, your best-performing lawyers, specific client margins, billable hour changes, opportunities, and trends. You can use this information to make data-driven, actionable changes that improve your law firm's performance.
CRM allows your law firm to provide a client-centric service that encourages them to refer your firm to their connections, saving on marketing costs.
CRM Features Required by Law Firms
When looking for a good CRM for your law firm, you will need the following three features at least:
Legal contact management: To help you keep track of every client from one central place. This feature in a CRM tool will keep your legal team organized and up-to-date with your client needs at a glance, ensuring you never miss a deadline.
Pipeline management: These tools make it effortless for your firm to focus on prospective clients without letting them wait and allow you to process follow-up messages efficiently.
Automating client engagement: Automated campaigns and lead follow-up are vital to improving revenues while providing value to your clients.
Several excellent CRM tools are suitable for law firms, including Clio, Ringy, Lawmatics, and NexlCRM. They come at a price but provide several advantages, including efficiency and cost savings.
Tips for using CRM
·      Take your time to choose the right tool. Look at reviews and talk with colleagues before deciding which one is best for you.
·      Focus more on how it will help you achieve better results than merely looking at the features or performance metrics.
·      Plan a strategy and implementation roadmap before you start implementing the software so that you know what tasks need to be done and when.
· Ensure all team members have access to the same data by ensuring everyone has access to the same CRM system.
CRM software can be an excellent tool for modern law firms if they use it correctly. It helps provide better customer service, improves client relations, and increases revenues. It also helps lawyers streamline their workflow and keep track of all client information in one place. If you are looking for a CRM system for your law firm, choose the right software that meets your needs. By using the features mentioned above, you should be able to maximize its benefits and ensure better customer relations with your existing clients. With a good CRM system, you can provide efficient customer service while increasing productivity and profitability for your law firm. Take advantage of this powerful tool to improve your bottom line.
Strategies that law firms can use to get the most out of their CRM include:
·      Setting up a process for tracking client interactions so everyone is on the same page
·      Creating automated campaigns and follow-up messages to convert leads more efficiently
·      Utilizing analytics to measure performance and make data-driven decisions
·      Fostering collaboration between team members
By incorporating these strategies into your CRM plan, you can be sure you are leveraging the full potential of your law firm's CRM. With the right tool, you can greatly improve customer relations and boost revenues through better client management. The best way for any law firm to succeed is to invest in a good CRM that meets their specific needs. Invest in the right law firm CRM and watch your business grow.
Ask a Legal Question, and Get an Answer ASAP!
Final Take
Legal firms rely on the dynamics of their legal teams to meet their heavy workload while also managing and improving their business. CRM systems provide a range of benefits, transforming client relations and improving revenue. They do this by increasing efficiency, improving communications with staff members and clients, and efficient workflows. Some CRM features are more important than others, but at the very least, a law firm should have one that keeps track of their client information, communications, and case history. After that, a system with marketing automation and analytics for customers and sales is great for law firms that want to use the best digital technology.
FAQs
What are the advantages of having a CRM system for law firms?
Having a good CRM in place can provide your legal firm many benefits, such as increasing efficiency and cutting down on non-billable hours, improving client relations and boosting revenues, optimizing marketing campaigns, and streamlining workflow.
What features should I look for in a law firm CRM?
Good law firm CRMs should have contact management, pipeline management, and automated client engagement features. They should also be able to offer analytics that helps you identify the best contact strategies and opportunities. Additionally, they should provide easy access to all staff members so everyone is working from the same data.
How do I get the most out of my law firm CRM?
To maximize the benefits of your CRM system, you should have a plan and strategy in place before you begin using it. Additionally, focus on how it will help you achieve better results rather than just looking at features or performance metrics. Also, ensure all staff members can access the same data by sharing a single CRM system. Finally, consider setting up automated campaigns and follow-up messages to convert leads more quickly and efficiently. By following these steps, your law firm can use its CRM to improve client relations, streamline workflow, and increase revenue.
Image Courtesy:DepositPhotos