In Florida, changing one's name can be a significant legal decision, often desired for various reasons such as marriage, divorce, or personal preference. The process, while relatively straightforward, comes with a few essential requirements one must abide by to execute the name change successfully. This article guides individuals seeking information on the Florida name change process and ensuring they understand the necessary steps involved.
Firstly, it's essential to know that Florida law permits name changes for adults and minors – albeit with different prerequisites for each group. For adults, the process typically starts with a petition to the courts, complete with supporting documentation and valid reasons for the change. For minors, the process is similar but requires the legal guardians' consent. Throughout this article, the specific procedural aspects, including fees, forms, and critical deadlines, will be explored in detail to assist those interested in navigating the name change process easily and confidently.
Understanding the legal implications and procedures associated with a name change in Florida is crucial for ensuring a smooth process. Furthermore, being well-prepared and informed paves the way for successful execution and the ultimate goal: achieving a new legal identity that reflects one's personal or situational needs.
Reasons for Name Change in Florida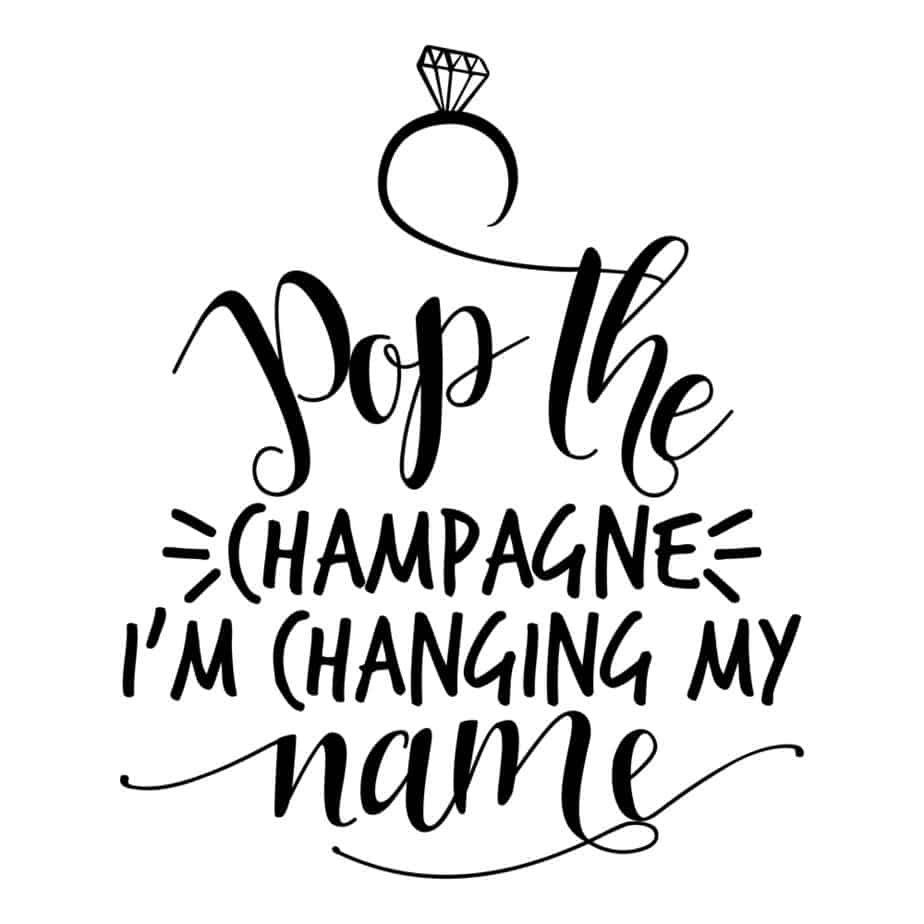 Marriage
In Florida, many people choose to change their last name after marriage. Traditionally, the bride may take her husband's last name or hyphenate both last names. Recently, it has become more common for men to adopt their spouse's surname or for both parties to create a new last name. It is legal for any spouse to change their name, not just the bride. To do so, the new name is typically specified on the marriage license application, and the certified marriage license serves as the legal document for the name change.
Divorce
Another common reason for a name change in Florida is a divorce. During a divorce, the spouse who changed their name during the marriage may request to return to their previous name. The request for a name change must be made within the divorce petition, or a separate request can be filed with the court. Once the divorce is finalized and the judge approves the name change, it becomes legally binding.
Personal Preference
Personal preference is another valid reason for a name change in Florida. Individuals may change their name for various reasons, such as simplifying a difficult-to-pronounce surname, adopting a name that reflects their cultural heritage, or opting for a name that aligns with their identity.
To change one's name for personal preference, a petition must be filed with the court, including the reason for the name change and other relevant information. A background check and fingerprinting may be required, and names that promote fraud, evade the law or cause harm to others will not be approved. Once a judge approves the petition, the name change takes effect.
In Florida, multiple reasons exist for requesting a name change, such as marriage, divorce, or personal preference. Each situation requires a different process and specific documents, but following the legal procedures will ensure a smooth and successful name change process.
Name Change Process
For Adults
In Florida, adults seeking a name change must file a Petition for Change of Name in the circuit court of their county of residence. The first step is to complete the petition, providing necessary personal information and signatures as required. Then, submit the petition to the courthouse and the filing fee, which varies by county.
Once the petition is filed, a hearing date will be scheduled. The petitioner must attend the hearing and present their case to the judge. If the judge approves the name change, they will issue a Final Judgment of the Change of Name.
After obtaining the court order, requesting certified copies of the judgment is important, as these will be needed to update records with various government agencies, financial institutions, and other organizations.
For Minor Child(ren)
Changing the name of a minor child(ren) in Florida is similar to the adult process but with additional requirements. One or both of the child's parents must file the petition, and written consent for the name change must be obtained from both parents or legal guardians.
If one parent is not involved or cannot be located, the petitioning parent must reasonably attempt to notify the other party of the name change request. This may include contacting the Department of Revenue or other agencies to locate the other parent.
The circuit court will schedule a hearing date upon filing a minor's Petition for a Change of Name. Both parents or legal guardians must attend the hearing with the minor child(ren). The judge will consider the best interests of the child(ren) when deciding whether to grant the name change.
If the judge approves the name change, a Final Judgment of the Change of Name for the minor child(ren) will be issued. Like the adult process, certified copies of the judgment must be obtained to update records with various organizations and agencies.
Filing fees for petitions may vary by county, so it's advised to check with the specific courthouse in the county of residence to obtain accurate information on the required fees.
Updating Personal Records
Social Security Administration
After a name change in Florida, updating records with the Social Security Administration (SSA) is essential. This can be done by filling out the SS-5 form and providing the necessary documents, such as a certified copy of the name change order or a marriage certificate.
Applicants must also provide proof of their identity, such as a driver's license or passport. Visiting a local Social Security office in person or mailing the required documents is essential.
Driver's License and ID Card
Updating a Florida driver's license or ID card with a new name is required within 30 days of the name change. To do this, visit a local Florida Department of Highway Safety and Motor Vehicles (FLHSMV) office in person. Bring the following documents:
Proof of the name change, such as a certified copy of a court order or marriage certificate
Current driver's license or ID card
Proof of Social Security number
Proof of residential address, such as a utility bill or rental agreement
The FLHSMV will issue a new driver's license or ID card with the updated name.
Passport
When changing the name on a U.S. passport, different steps are required based on the age of the passport:
Passports less than one-year-old: Complete Form DS-5504 and submit with the required documentation, such as the certified name change document and a new passport photo.
Passports over one-year-old: Complete Form DS-82 and submit with the required documentation, such as the certified name change document and a new passport photo. Additional fees may apply.
Remember that processing times for these requests can vary, so it's best to plan accordingly.
Voter Registration
Lastly, update the voter registration with the new name. This can be done by completing a Florida Voter Registration Application and submitting it to the local county Supervisor of Elections office. The form includes a section on updating personal information, such as a name change. It requires a Florida driver's license or ID number or the last four digits of the Social Security number.
Following these steps ensures a smooth transition to using the new name on all crucial personal records in Florida.
Name Change Services
Ensure a stress-free and successful name change experience by using a professional name change service to handle all the legal paperwork.
Hitchswitch
Hitchswitch is a popular online name-change service that simplifies the process for individuals in Florida. It offers a variety of packages to cater to different needs and budgets. Their packages start from $39 for the basic service, which includes:
Personalized instructions
Filling out the required government forms
Pre-paid mailing labels
The higher-tier packages provide additional benefits such as a personal name change concierge and fast-tracking options. In addition, customers appreciate the ease of use and helpful support the Hitchswitch team provides.
Easy Name Change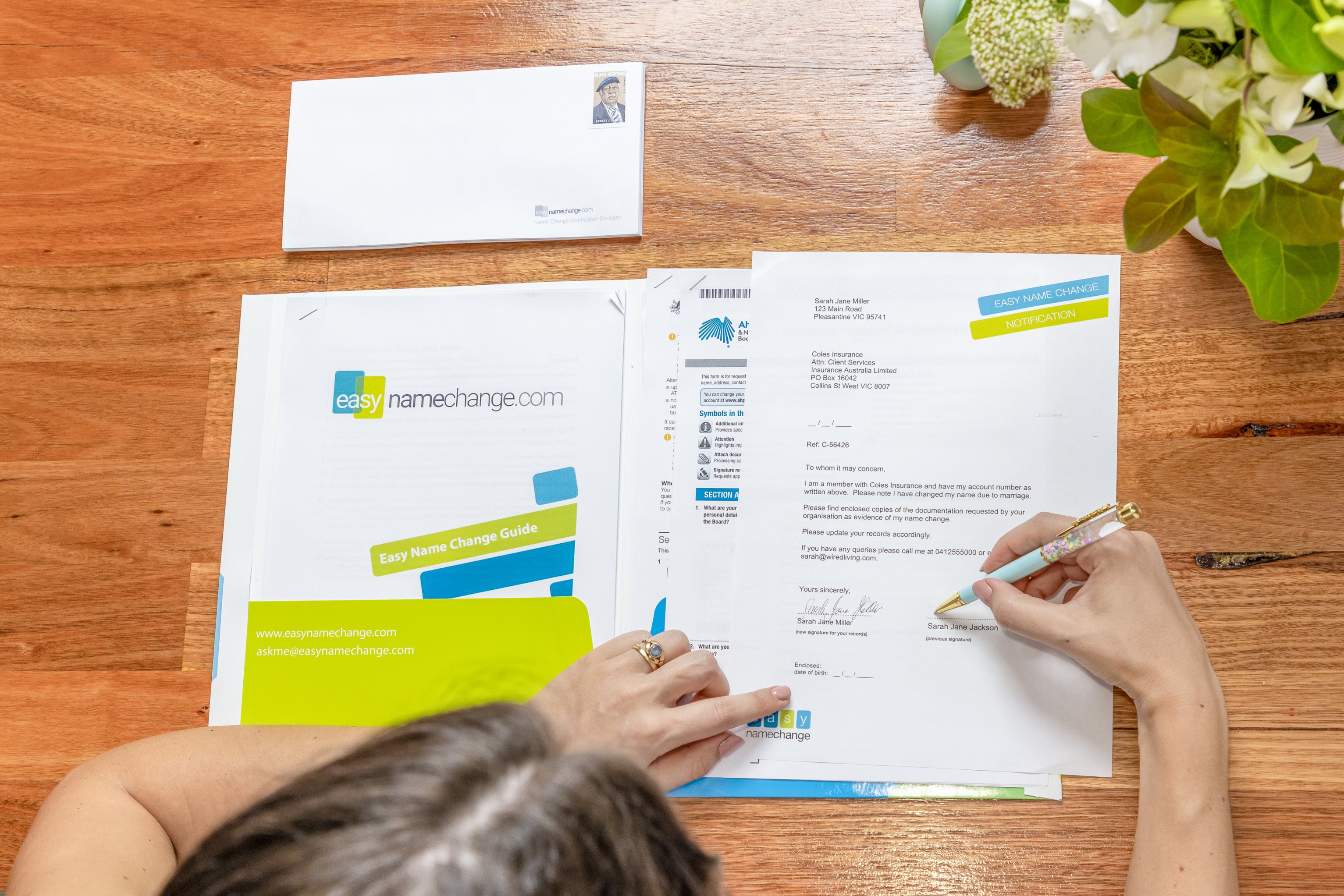 Easy Name Change is another reputable service that helps Floridians navigate the name change process. With multiple package options, customers can choose a solution that works best for them. The basic package, priced at $39.95, provides:
Name change forms and letters
Detailed filing instructions
Company notification templates
For customers seeking more guidance, a premium package at $69.95 offers additional benefits, including a printed kit and personalized services. Easy Name Change boasts a knowledgeable support team ready to assist customers throughout the process.
FAQs
What documents do I need to change my name in Florida?
To change your name in Florida, you will need the following:
A completed Florida Name Change Form
Proof of residency (e.g., utility bill or lease agreement)
Current identification (e.g., driver's license or state ID)
Social Security card
Certified copy of your birth certificate
Certified copy of your marriage certificate or divorce decree (if applicable)
How much does it cost to change my name in Florida?
The fees for a name change in Florida can vary depending on the circumstances. Generally, the cost is:
The filing fee for the petition: $400-$500
Background check fee: $25-$45
Certified copy of the court order: $10-$20
You may also need to pay to update your identification, such as your driver's license or passport.
Can I change my child's name in Florida?
Yes, you can change your child's name in Florida by filing a Petition for Change of Name of a minor. The process is similar to changing your own name; however, you will need the following:
Consent from both parents (unless one parent's rights have been terminated)
Certified copy of the child's birth certificate
Proof of the child's residency (e.g., school records or a lease agreement)
How long does the name change process take in Florida?
The name change process in Florida can take anywhere from 4-12 weeks, depending on your specific circumstances and the court's backlog. Therefore, submitting all required documents correctly and promptly to avoid delays is essential.
Are there any restrictions on choosing a new name in Florida?
While Florida allows you to choose a new name, there are some restrictions to consider:
You can't change your name to commit fraud or evade legal responsibilities.
You can't choose a name that is obscene or offensive.
You can't select a name that includes numerals or symbols.
Remember that certain professional organizations or institutions may have rules regarding name changes.
A Comprehensive Guide to Name Change California Process
How Do I Change My Name After Divorce: A Concise Guide
How Much Does it Cost to Change Your Last Name?
Name Change Services: Efficient Solutions for Your New Identity