Hopes for further federal criminal justice reforms in 2021 are high. However, the most effective criminal justice reforms come from the state level, especially when sentencing for minor violations, better policing, police accountability, racial disparity, etc.
The U.S. has the highest incarceration rates in the world. Prison sentences disproportionately impact people of color and the poor more, but these do not make Americans feel safer. This is because incarcerations usually affect people who don't have the resources to get legal help, and they end up with wrongful convictions. Unfortunately, incarcerations also don't decrease violent crimes.
States Ready with Reforms
Sen. Royce West of Texas helped introduce the "George Floyd Act" to overhaul policing in the state George Floyd was raised and buried in. West is one of the state's most prominent lawmakers, but the black senator says the bill is not getting the attention it deserves from the state's legislature.
"There are members of the Senate that just refuse to pass a bill with George Floyd's name on it," he said. His only hope now is to win a stand-alone bill with some changes, including removing Floyd's name and banning police chokeholds.
Late in April 2021, the murder conviction of a white Minneapolis police officer, who held a knee to Floyd's neck for more than nine minutes, renewed calls for policing and criminal justice reforms to address racial inequities. Several states used this verdict to call for changes or to promote action to bring about reforms.
A few days after the conviction, Republican Utah Governor Spencer Cox signed a policing bill requiring officers to report any use of force and pointing a weapon at someone. In Ohio, another GOP governor, Mike DeWine, announced a legislative proposal to guard against police errors. In Nebraska, the Legislature progressed a bill requiring greater law enforcement accountability and training. Police training will also include training on how to de-escalate conflicts.
Members of California's Legislative Black Caucus gathered outside the Capitol days before the verdict in Minneapolis to highlight the proposed police and criminal justice reforms. Their proposals include a system to decertify police officers accused of misconduct, which failed to pass last year.
In just one year, 36 states have signed law measures to reform certain police practices. These laws come from 1,800 police reform bills passed by various state legislatures across the U.S. since Floyd's killing. The majority of these are being introduced this year.
The laws include bans on chokeholds, restrictions on no-knock warrants, and stopping qualified immunity for officers. There are also restrictions on the use of crowd control measures, including the use of tear gas. Many state legislatures have also focused on how to investigate issues like fatal police shootings and arrests.
In early April 2021, civilians in Maryland got a greater role in the state's disciplinary process. Lawmakers there managed to override the governor's veto to repeal the Law Enforcement Officers Bill of Rights, the first such law in the country.
In Washington, lawmakers are pushing for the passing of bills concerning civil justice reform, despite objections from Republicans and law enforcement unions.
Great strides have been made toward criminal justice reform in the last decade, especially as crime figures started decreasing. But the rise in violent crime across many cities of the U.S. may put the reform of criminal justice at risk, advocates of the reform say.
States Holding Back
Bipartisan support in some states has ensured the passing of most criminal justice reform bills. Unfortunately, even Blue states' reforms have been more difficult in some states because of opposition from police unions.
Then again, some states have expanded officers' rights or passed legislation making it difficult for people to demonstrate. States targeting protestors include Oklahoma, Arizona, Tennessee, and Florida. The GOP-controlled Legislature of Oklahoma also refused to have a hearing for proposals to ban the use of chokeholds by police. The state of Georgia refused to cut police budgets that would allow them to increase social services spending, passing a bill to prevent it in cities and counties of the state.
One bill in the New Hampshire Legislature has caused a huge divide in the state. The bill proposes the prohibition of teaching about racial and sexist oppression in public schools and state-funded programs. The "divisive topics" bill has already passed one chamber. Democratic state Rep. Latha Mangipudi recently told WMUR-TV: "This refusal of truth is insidious because it denies the reality we see in our own lives, that we experience ourselves, that I have experienced."
The Republican-controlled legislature of North Carolina is moving on the proposed measures focused on removing problem officers and helping those with psychological health requirements. However, it appears lawmakers will probably avoid other recommendations to address issues like the court system, criminal justice, and racial inequalities in policing. These issues were deemed important after the completion of a task force commissioned by Democratic Gov. Roy Cooper.
Wisconsin Gov. Tony Evers, a Democrat, had proposed a police reform package last year after the killing of George Floyd. Unfortunately, the legislature ignored the legislation, but in mid-April 2021, he ordered all state enforcement agencies to bar chokeholds. They can only be used as a last resort.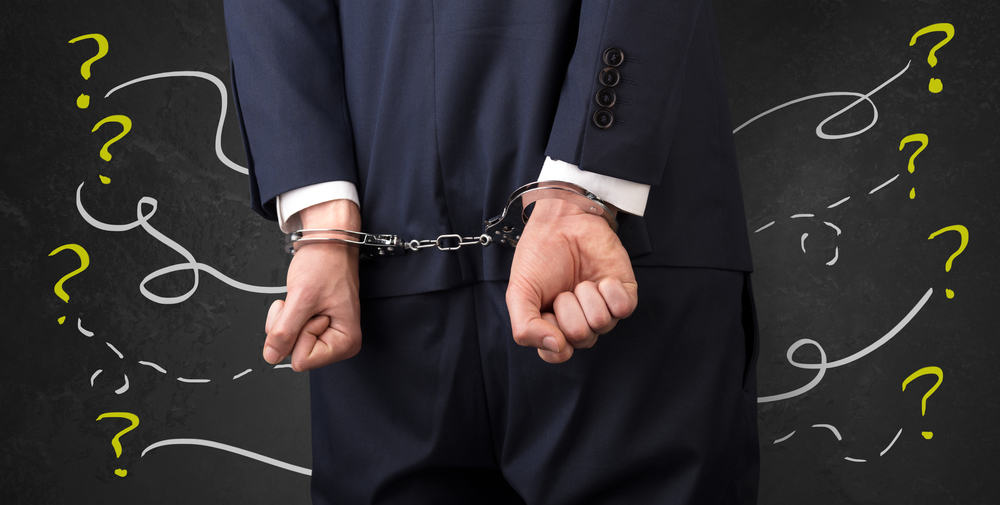 What is criminal justice reform?
Criminal justice reform is the drive to improve the justice system. These reforms are fought for at various government levels to correct some of the wrongs in the criminal justice system.
Why does the criminal justice system need reforming?
America has 5% of the world's population, yet its prison population is 25% of the world's prison population. This has resulted in prison overcrowding, and unfortunately, the incarceration ratio among people of color is 5:1. In states where the population is predominantly white, the ratio increases to 10:1.
What errors does criminal justice reform aim to correct?
No criminal justice system is perfect. However, according to data from the Equal Justice Initiative, the number of people incarcerated in the U.S. is currently at around 2.2 million, when in 1972, it was just 200,000. They believe that the huge numbers of incarcerated people present a huge civil rights issue. This is due to several errors in the system. The changes various organizations want to see include:
The reduction of harsh prison sentences
Changes in drug sentencing
Decriminalizing drug policies and other laws
Prioritizing the rehabilitation of all offenders, especially juveniles
Changes are advocated in the policies surrounding food assistance programs and the voting rights of previous offenders
Changes are required in the minimum sentencing law
What are some possible reforms for the criminal justice system?
The reforms must focus on making the system fair and equitable. Eliminate discrimination in sentencing. Address police brutality. The system must be race blind.
Do we need criminal justice reform in America?
America has more people per capita in prisons than nearly anyone else. This has made reforming the ciriminal justice system a necessity.
Why should we reform criminal justice?
Children with incarcerated parents are likely to end up in prison and perpetuate a never-ending cycle.
Why reform is necessary in the juvenile justice system?
Most crucially, recidivism needs to be much lower. Mistakes made by youths should never be a life long sentence. There needs to be an exit to productive society.