Facebook users who had an active account between May 2007 and December 2022 can now apply to receive a share of Meta's $725 million settlement related to privacy violations. This legal outcome affects many users in the United States, as anyone with a Facebook account during that period is eligible to claim their portion of the settlement.
The $725 million privacy settlement was agreed upon by Meta, formerly known as Facebook Inc., in December last year following a lengthy legal process. This case centered around allegations that the social media giant had failed to adequately protect users' personal information and privacy, leading to a substantial financial penalty.
Individuals interested in claiming their share of the settlement must complete an application form. However, it is crucial to act promptly, as there is a deadline for submitting claims. Users who successfully apply for their payment stand to receive compensation for the privacy violations they experienced while using the platform.
Facebook Privacy Settlement Overview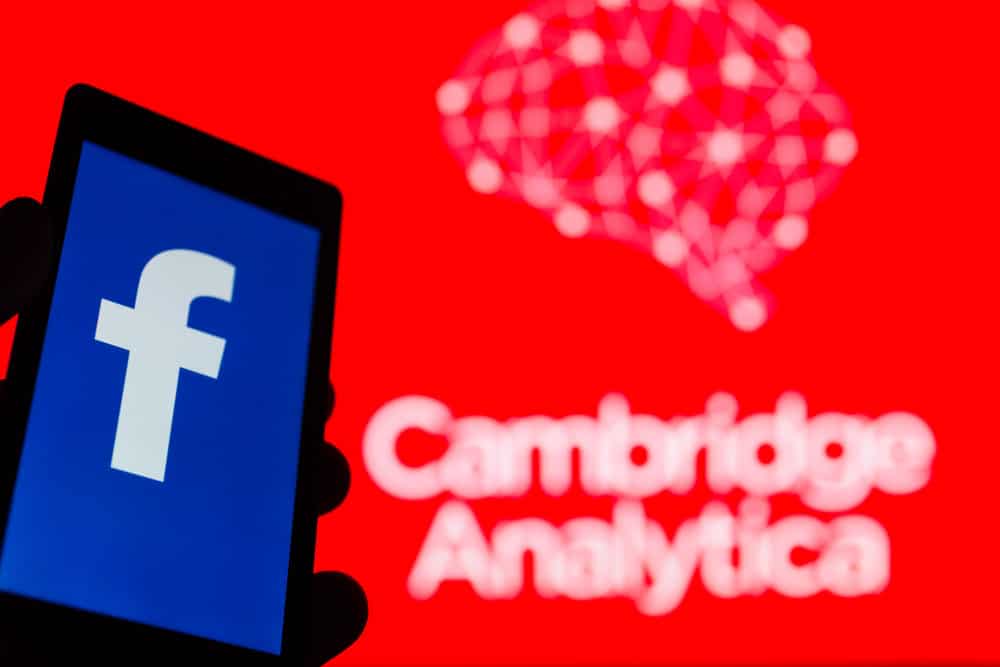 $725 Million Settlement
In a significant move to address privacy concerns, Facebook's parent company Meta has agreed to pay $725 million to settle a class-action lawsuit. The lawsuit alleged that the social media giant improperly shared users' information with Cambridge Analytica, a data analytics firm, leading to a breach of user privacy.
This settlement is part of Meta's broader efforts to address different aspects of privacy infringement traced back to 2011. The mounting pressure on the company to protect user data and abide by privacy regulations culminated in one of the most significant privacy settlements in history, sending a message about the importance of data protection in the digital age.
Preliminary Approval
On March 29, 2023, the Facebook Data Privacy Settlement received preliminary approval from a judge, marking a significant step forward in resolving the litigation. This legal development brings the settlement closer to final approval and indicates the legal system's efforts to hold tech giants accountable for their responsibilities in preserving user privacy.
Alongside the $725 million data privacy class action settlement, Facebook has also agreed to pay a $5 billion fine to the FTC (Federal Trade Commission of the United States), a $100 million settlement with the SEC (U.S. Securities and Exchange Commission), and could potentially face additional lawsuits and settlements about data privacy in the future.
The Class Action Lawsuit and Settlement Details
Facebook, now known as Meta Platforms, faced a $725 million privacy lawsuit involving various privacy violations and the infamous Cambridge Analytica scandal. The lawsuit's primary allegations revolved around Facebook's sharing of user data without user consent.
Privacy Violations
Class members of the lawsuit claimed that Meta Platforms shared or made accessible Facebook user data to third parties without user permission. This violated privacy norms and led to the $725 million class-action settlement. Eligible Facebook users who had an account between May 2007 and December 2022 can now apply for their share of the payout.
Cambridge Analytica Scandal
The Cambridge Analytica scandal was a pivotal event in the lawsuit. In 2016, it was revealed that the data analytics firm had acquired private information from millions of Facebook users without their knowledge or consent. This data was then utilized for targeted political advertising during the 2016 US presidential campaign, raising significant concerns about user privacy and data security on the social media platform.
Other Related Settlements
Meta Platforms was also involved in a $90 million settlement regarding consumer privacy claims. This settlement revolved around accusations that Facebook used cookies to track user data and violated the Wiretap Act. The $90 million class action settlement, given final approval by a California federal judge, is separate from the $725 million privacy lawsuit.
Claim and Payout Information
How to File a Claim
If you are a Facebook user in the United States and had an account between May 2007 and December 2022, you may be eligible to claim your share of the $725 million privacy settlement. You must visit the settlement website and complete the claim form to do so. Be prepared to provide the personal information necessary for the claim process.
It is essential to submit your claim by the deadline of August 25. Claims can be made online, making it a convenient and efficient process for eligible individuals. The claim form is designed to make it easy for users to submit their information and collect their share of the settlement amount.
Possible Payout Methods
The settlement amount will be paid via various payout methods to accommodate user preferences. These methods include:
ACH (Automated Clearing House): Direct deposits to your bank account provide a fast and secure transfer of funds.
PayPal: This online payment platform is an alternative for those who prefer not to share their bank account information.
Venmo: Another convenient and popular online payment method.
Prepaid Mastercard: If you can't access a bank account or online payment platform, the settlement amount can be loaded onto a prepaid card.
Check: A traditional payout method will be mailed to eligible users requesting it.
You must select your preferred payout method when submitting your claim form, as this will ensure that your share of the settlement amount is delivered promptly and efficiently.
The settlement is related to the alleged unlawful sharing of personal information belonging to 87 million Facebook members with third parties, including Cambridge Analytica. This matter gained significance during the 2016 US presidential election involving then-candidate Donald Trump, as it was discovered that the information potentially influenced voters without their knowledge.
Potential Impact on Meta and Users
Changes in Privacy Practices
Following the $725 million settlement in the data privacy class action lawsuit, Meta Platforms Inc., formerly known as Facebook, is likely to implement changes to its privacy practices. The settlement results from allegations that the social media giant improperly shared user data with third parties without obtaining users' permission. As part of the resolution, Meta is expected to strengthen its monitoring and enforcement of third-party access to user data.
These changes may impact Meta's social media platform and its other products, such as Instagram and WhatsApp. By enforcing stricter privacy regulations, the company aims to restore user trust and prevent future legal actions related to data privacy issues.
Community and Shareholder Reactions
The settlement has been received with mixed reactions by both the community of Facebook users and Meta shareholders. Users affected by the data privacy breach can now claim their share of the settlement. This compensation may help ameliorate feelings of betrayal and frustration in the community.
On the other hand, Meta's shareholders might harbor concerns about the financial impact of the settlement on the company's finances, as well as any potential long-term damage to its reputation. The record-breaking settlement also highlights the magnitude of the issues at hand and the importance of data privacy in the digital world.
In response to these concerns, Meta has been addressing data privacy issues and improving transparency, as evidenced by CEO Mark Zuckerberg's testimonies before Congress. The company's commitment to privacy and responsible data management will be essential in maintaining user growth and retaining investor confidence in the years to come.
Legal Context and Background
The Facebook privacy settlement has roots in multiple lawsuits and data privacy regulations. This section will provide insight into the legal context and background of the settlement, focusing on previous lawsuits and settlements and data privacy regulations.
Previous Lawsuits and Settlements
In the past, Facebook has faced various lawsuits concerning privacy issues. One notable example was the $90 million privacy settlement from a case involving allegations that Facebook continued to track users' web activity even when logged out of the site.
Another significant lawsuit, which led to a $725 million settlement, accused Facebook's parent company, Meta, of improperly sharing users' information with Cambridge Analytica, a data analytics firm used during the 2016 U.S. presidential election. This class-action lawsuit, which began over a decade ago, revolved around Facebook users accusing the social media giant of collecting data about their internet use. At the same time, they were not logged into the platform. Several related cases were consolidated into multidistrict litigation (MDL) in February 2012.
Data Privacy Regulations
Some of the legal challenges Facebook faced were related to data privacy regulations, such as the ones enforced by the Federal Trade Commission (FTC). In addition to the class-action lawsuits, Facebook was investigated by the FTC, resulting in the imposition of a $5 billion penalty for privacy violations. The investigation was partly prompted by the allegations surrounding Cambridge Analytica and its cooperation with political campaigns, such as those of Donald Trump and Ted Cruz during the 2016 U.S. election.
Furthermore, the Northern District of California, with federal judges overseeing the cases, played a crucial role in addressing the privacy issues surrounding Facebook. The San Jose-based court dealt with several Facebook privacy lawsuits, ultimately resulting in settlements and the imposition of deadlines for users to opt out or submit claims as part of the class action settlements.
Personalized notices were sent to affected users as part of the settlement agreements. In contrast, plaintiffs' lawyers, settlement administrators, and the involved parties coordinated efforts to ensure compliance with data privacy regulations. This included limiting third-party access to user data, improving communications with advertisers and data brokers, and ensuring that Facebook adequately addressed privacy settings and user consent.
FAQ
Is the $725 million Facebook privacy settlement legit?
Yes. The Facebook class action settlement is legitimate.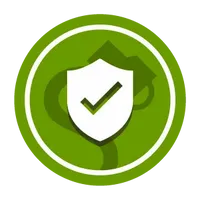 Who can claim a share of the $725 million privacy settlement?
Users who had a Facebook account from May 2007 to December 2022 and resided in the United States can apply for their share of the privacy settlement.
What was the reason for the settlement?
The settlement was reached due to Facebook's data privacy scandal involving Cambridge Analytica and its role in the 2016 presidential election.
When was the settlement formally agreed upon and approved?
Facebook formally agreed to the $725 million payout on December 23, 2022, and the settlement received preliminary approval from a federal judge in March 2023.
How can I apply for my share of the Facebook settlement?
Details on how to claim your share of the settlement will be provided as the litigation process moves forward. Keep an eye on news sources and updates from Facebook for more information.
How much can I expect to receive if I am a part of the settlement?
The individual amount each user receives will depend on factors such as the number of claimants and the amount of available funds after administrative and legal fees are deducted. The exact amounts cannot be determined at this time.