Everything you've heard about SEO and link building is accurate. The good, the bad, and the worst.
Yes, link building is one of the most critical factors for your firm's SEO. And yes, your link-building efforts can get your website penalized. Or even de-indexed.
The difference lies in the strategies that you use. Black hat practices will get you penalized, and white hat practices will help your search engine rankings soar.
And here we have the ultimate link-building guide for law firms so that you can go for the right strategies and steer clear of the bad ones.
But wait, isn't link building something that's uniform across niches? Like everyone has got to do that, right? So then…
How is link building for law firms different?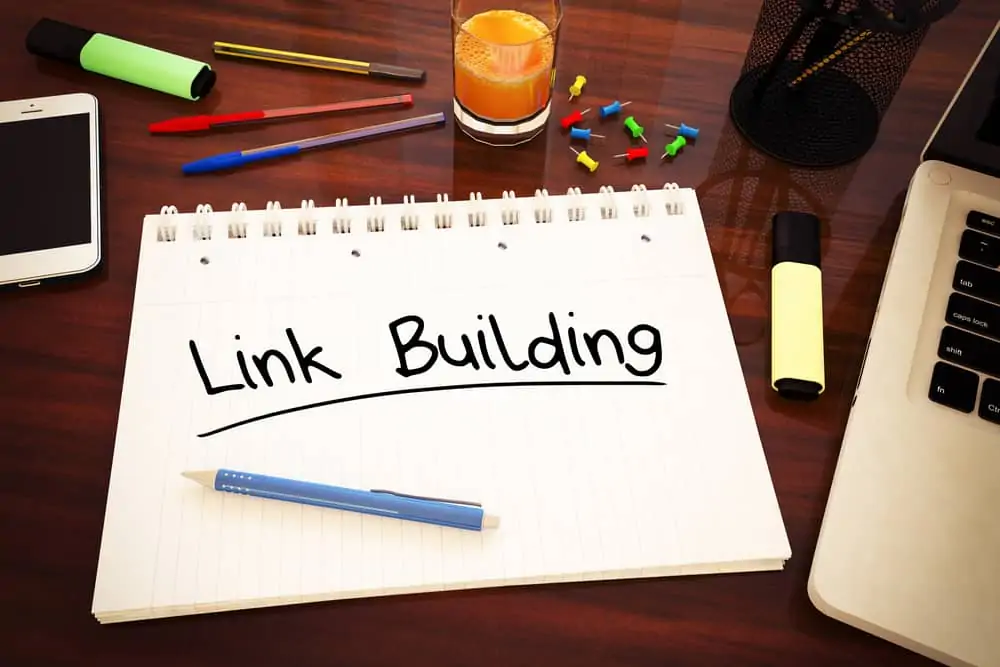 Lawyers have highly specialized knowledge about their field. And this knowledge and experience can be used in the form of a high-quality guest posting service or helping others with information, and even by creative linkable assets. These are among the best link-building strategies.
Of course, specialists in other fields can also use these. However, the niche know-how that lawyers and law firms possess can further their link-building efforts with these strategies.
7 Strategies That Law Firms Should Use For Link Building
A word from the wise: The following strategies cannot be implemented in a day or two. Give at least a 30 days window for your efforts to bear fruit before ridiculing the techniques as ineffective.
1.     Creating Linkable Assets
Creating an infographic isn't tough. But creating an infographic that contains important industry data that hasn't been copy-pasted from the web is.  If you make an effort to carry out original research and then create an infographic about it, you'll get many backlinks.
How?
When you create a digital asset (infographics, guide, list, image, video, article, quiz, template, etc.), you aren't the only one who uses it. Others on the web would also like to use it on their web pages. When someone uses your digital asset, they (usually) link it back to you. This gives you the backlinks you need.
While most users will link back to your website or page, but make sure you stay on the lookout for unlinked mentions and let the user know you'd appreciate a backlink.
2.     Guest Posting
You've got the knowledge that most commoners are looking for. And you can trade it in return for backlinks from high authority sites.
A lot of paid and free guest post options are available online.
Whether you are sharing industry insights, thought leadership content from top position holders, or anything else, you can always find websites accepting guest posts from experts like yourself.
We are lawyers, not content creators. How do you expect us to write perfect copies?
We hear you, and we don't expect you to do that. Just write an informational piece. Focus on sharing information and knowledge. Then hire a guest post agency, and their experts will find the right guest posting platforms and perfect your copy.
3.     Help A Journalist
Do you know what makes a journalist's story credible? Inputs from experts. Rumors about new legislation, changes in the laws, and even legal cases requiring public attention all require quotes or bites from experts.
To make a story credible, reporters seek out help from legal experts they know. But sometimes, when they don't have the right connections, platforms like HARO (Help A Reporter Out) are used. And you can help out these journalists and reporters on such media. Of course, in exchange for a backlink from their content.
This also helps you build recognition among a wider audience.
4.     Leverage Your Contacts
Law firms have contacts with several people and organizations. And all of your communications can get you backlinks.
Legal professionals, that you have worked with in the past? They can mention your brand name in their bios.
Your former clients who got satisfactory results? They could write a testimonial about your services on third-party and their sites. These reviews can get you backlinks in the form of linked brand mentions.
Is your law firm or the lawyers certified from different organizations? It won't hurt to send those organizations a mail requesting them for a mention on their website. Also, your law school might be willing to mention you and your law firm in the alumni column.
Know what contacts can work right for you and when. Don't hesitate to make a couple of calls and shoot some emails.
5.     Use Your Knowledge To Suggest Edits

In the image above, you can see how the website's original content has been edited based on someone's recommendation. And the one who suggested the edit has been thanked and given a backlink.
Now, we don't expect to go around reading every content on the Internet suggesting edits. However, what you can do is keep an eye on the top blogs in the legal sphere or local businesses in your area.
If you find a legal goof up on a website, suggest corrections via a polite email. Don't sound too cocky, and don't directly demand a backlink. Something as simple as  – "… if you decide to make the suggested changes, and mention me there, I'd like you to link that mention to www.yourwebsiteurl.com." would be ideal.
6.     Leverage Reddit & Other Online Forums
No one is that quick to seek out a lawyer. But people do rush online to forums and Reddit spaces to ask for help on big and small legal issues.
And you can find potential clients and backlinks from such forums. You have the experience and authority that question posters will appreciate. And you can always link your pages in your answers.
Staying active on these forums will help you get recognition, build respect, and plenty of opportunities to get backlinks.
7.     Utilize Directory Listings
People trust neutral parties.
Your audience has the common sense to know that you'd call yourself the best in business. And so will your competitors. But directories and listings are considered impartial and fair.
When someone needs a lawyer, they are likely to start by looking at a Top 10 list. Or they'd scavenge online directories for your phone number or email address.
Now, if you get directories to list your law firm, you can easily reach a wider audience and get more footfall on your website. Such mentions also boost off-page SEO and ultimately help you rank better.
What's that got to do with backlinks?
With directory listings, you get backlinks too. Your website's URL is mentioned, which is a solid backlink to the home page. And if you are lucky, some listing sites would also let you submit blurbs about your law firm for publication. You can hyperlink relevant pages in these short descriptions as well.
A few directory listings are free; you have to send in your nomination. If you qualify, you get a listing and backlinks. Some other directories have paid services, where you pay to get published.
Whether you go with the free or paid options, don't stay restricted to niche-based sites. You can also bank on generic listings (Yelp or Yellow Pages, for example).
Time To Get Started
We know all these strategies sound simple but feel daunting at the same time. You don't have the time to understand each one in detail or practice it to perfection.
Instead of taking matters into your hand, you can get link building and guest posting services from experts.
Ace the link-building race with experts backing you up, just like you are there to back up your clients in court.