In a ruling that offered a ray of hope for survivors of sexual abuse, the Supreme Court refused to hear a case that sought to overthrow a lower court ruling allowing former Ohio State University students to sue the school for failing to protect them from staffer Richard Strauss, a doctor for the wrestling team accused of molesting student-athletes from the mid-1970s to the late 1990s. The Rape, Abuse, and Incest National Network (RAINN) and its founder and president Scott Berkowitz were there to help by filing an amicus brief in support.
While organizations like RAINN, founded in the 1990s, strive to cultivate communities and resources of acceptance and support, sexual abuse cases continue underreported across the United States. RAINN estimates that only 310 in every 1,000 sexual assaults are reported to police, whether out of fear of retaliation, shame, or lack of assistance. Yet, as more resources become available to victims and their loved ones, additional survivors are coming forward to share their stories and pursue accountability for their perpetrators. Whether years or decades later, RAINN president Scott Berkowitz and his team believe these individuals deserve justice and support to come to terms with their experiences. RAINN's involvement in the Snyder-Hill v. OSU case is another example of the organization doing all it can to help.
"At the heart of this case is the right of survivors of sexual violence to access the justice system and to have their day in court," said Scott Berkowitz.
"We stand with these courageous survivors, the Ohio Alliance to End Sexual Violence (OAESV), the National Crime Victims Law Institute (NCVLI), and CHILD USA, and respectfully submit this amicus calling on the court to reverse its decision, which barred these survivors from pursuing justice based on an arbitrary deadline."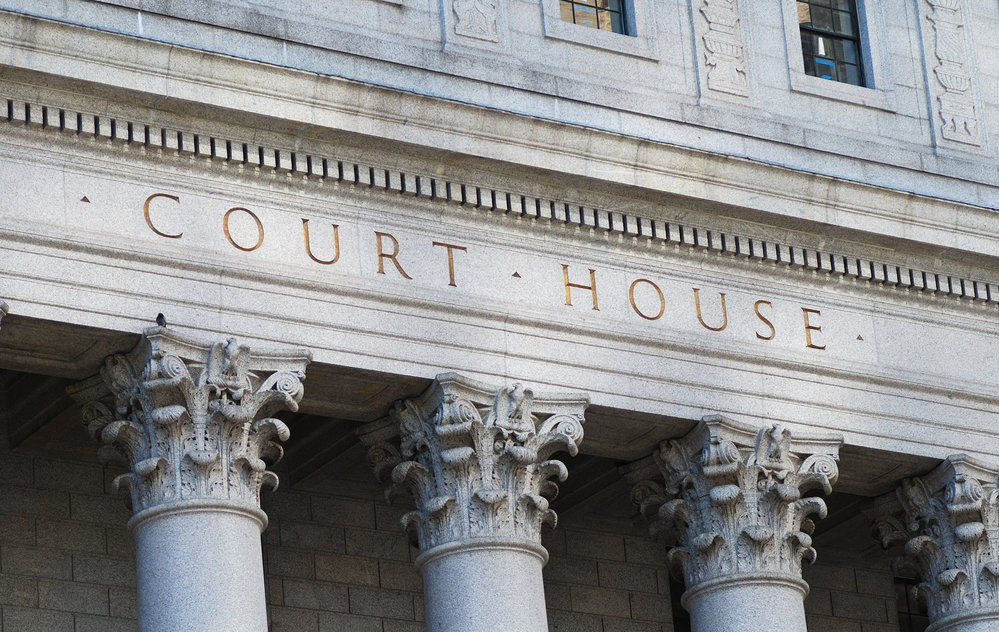 What is the Snyder-Hill v. OSU Case?
In the Snyder-Hill v. OSU case, the Supreme Court was asked to rule on whether lawsuits against the university were viable even though victims had come forward decades later, with the university arguing that the statute of limitations had run out. The case named former Ohio State University medical doctor Richard Strauss as an alleged abuser of a minimum of 177 men who have bravely come forward to share their stories and seek retribution from the university, which they allege worked to cover up the abuse between 1978 and 1998. While Strauss died in 2005, supporters believe that the university should, in part, be held accountable for negligence toward student health and well-being and its role in concealing the issue for decades. Over 400 victims have come forward, with the university having settled with 296 of them, totaling more than $60 million.
Scott Berkowitz, RAINN president and founder, and his organization filed an amicus brief supporting the victims.
What Is an Amicus Brief?
Amicus briefs are often considered supplemental information from third parties not directly affiliated with a court case. They can, however, demonstrate the impact of a case on the plaintiffs and the community at large, helping to provide relevant details to the court's attention. In the case of Snyder-Hill v. OSU, RAINN's amicus brief entreated the federal court to reverse the initial State of Ohio decision to prevent the victims from moving forward with their lawsuit due to a reading of the statute of limitations. Other advocates had referenced the application of Title IX, which prohibits sexual discrimination in schools and would allow for the case to move forward.
The case escalated to the Supreme Court, which recently ruled that the lawsuit against Ohio State University could proceed, paving the way for victims to be heard in court regarding the crimes perpetrated against them. While the court didn't directly comment on the case, it rejected the appeal by Ohio State, which disputed the Sixth Circuit Court of Appeals' ruling the legal action could move forward. This is a pivotal point of progress for the victims, their loved ones, and organizations like RAINN that support their efforts to find peace and justice.
RAINN and Scott Berkowitz Lobby for Support
The Snyder-Hill v. OSU case is not the only obstacle for victims seeking answers and help in Ohio. RAINN President Scott Berkowitz has noted that the organization remains active in the state, lobbying for additional support for victims of sexual abuse crimes. Among these efforts is its backing of House Bill 266, which seeks to remove the statute of limitations on sexual crimes, allowing criminal prosecution to proceed regardless of when a victim has the courage or ability to come forward finally. In addition, House Bill 121 in Ohio stands to eliminate spousal exclusion from sexual abuse crimes, including child sexual abuse, empowering spouses to testify against their partners in such cases.
As cases and laws continue to challenge or altogether inhibit sexual abuse victims in their quest to find justice across the United States, RAINN continues to pursue legislative improvements that provide better access to care services and prosecution. To do this, RAINN President Scott Berkowitz and an expansive public policy team work directly with stakeholders, congressional representatives, and organizations to protect victims' rights, address funding needs, and pursue improvements to case backlogs. RAINN also continues to operate the critical services provided by the National Sexual Assault Hotline (800-656-HOPE) with options for English as well as native Spanish-speaking assistance.